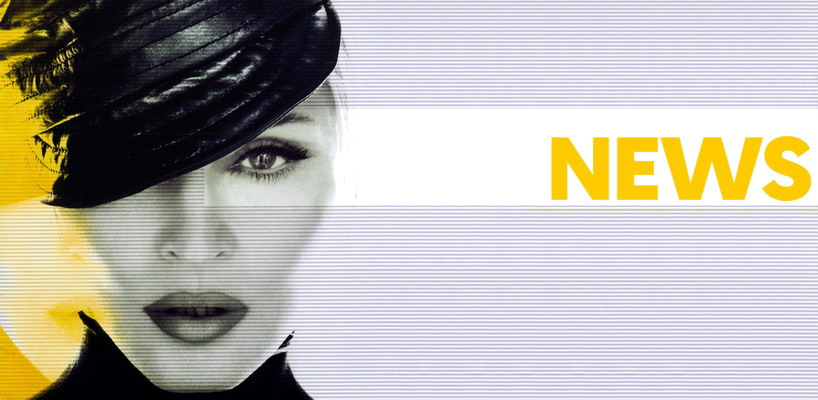 A year before her first album an unknown Madonna invited Richard Corman to photograph her in and around her New York City walk-up.
The pictures he took that day, published in Out Magazine for the first time, capture the energy and vitality of a woman destined to become a legend.
Have a look at an amazing story and some fantastic images by Richard Corman!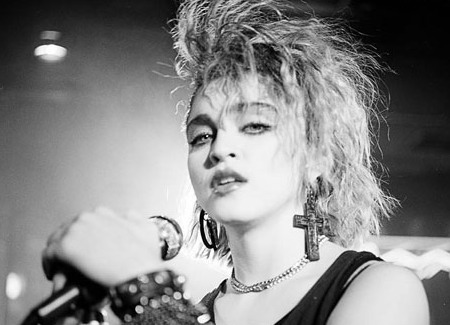 My mother was Cis Corman, a renowned casting director in New York City. In the summer of 1982 she was casting The Last Temptation of Christ for Martin Scorsese and called me to say they had just tested a girl for the part of the Virgin Mary. She said, "You must meet this girl — she's an original." I was 28 and had just finished an apprenticeship with Richard Avedon and was looking for interesting people to shoot. So I got this girl's number and called. It was Madonna. At the time she was living in Alphabet City, and she suggested I go to her apartment and chat about what I wanted to do. I had to call her from a phone booth across the street, because the neighborhood was full of drug dealers, and they didn't let people just walk in and out. There was a group of kids outside the building, on the stoop, in the hallways, and when I said I was there for Madonna the seas parted.

I looked up the staircase, and I saw this girl leaning over the edge of the banister, and even from three stories below I could see these catlike eyes just looking down. I knew at that moment that she had something special — I really did. She had her best friend and neighbor, Martin, with her — he later died of AIDS—and we sat and talked. She served me a cup of coffee on a silver tray with three pieces of Bazooka bubblegum. There was no pretense to it. When I came back a few days later to shoot her, she said, "You know, we should go up to the roof because I go up there with all the kids from the building." She was like the Pied Piper of the neighborhood — they loved her. They followed her, they danced with her, they sang with her. It was something they did on a daily basis, and it was remarkable. We just walked up and they gathered around. She put the boom box on — it was her music, though I don't remember which song — and they just started dancing and singing. She was so alive and unpretentious. She was fierce, determined. Nothing was going to stop her.

After we came down from the rooftop, we walked through the neighborhood, laughing and chatting, stopping in front of a storefront that you see in one of the shots, stopping in front of a senior citizen's home and hanging out with the old folks. For me, like her, when I do a shoot now, I've got eight people around me — but that day it was just the two of us. I would shoot her a couple more times, once for the campaign for Vision Quest, with Matthew Modine and Linda Fiorentino. It was a hot coming-of-age film about wrestling in the Northwest, and she was the singer in the little bar that some of these teenagers would hang out in. By then Madonna was becoming hot and big, and — in the nicest way — she would go to whoever would help her and move her ahead. I was that person to begin with because of the connection to my mother. But as soon as she had that rocket to fame she was off to the next stage. That's when Herb Ritts started photographing her exclusively, but that early period of the '80s was amazing. I was photographing Basquiat and Keith Haring, and just to be part of all that took your breath away. People were truly taking chances. It was just a different energy, and Madonna was the focal point for a lot of that.
Source: Out.com

Madame X is available in Box Set, CD, Vinyl and Cassette!
Get your copy HERE!