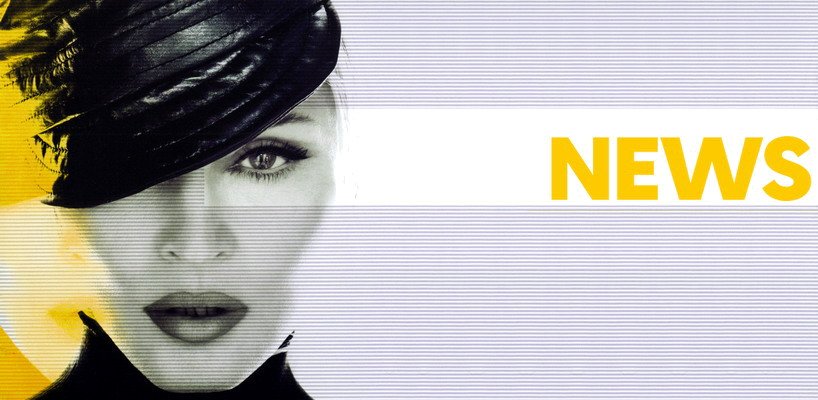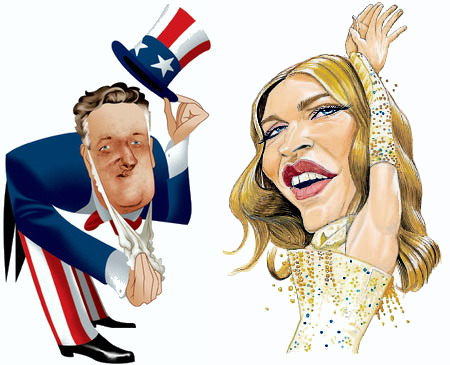 During an appearance on Conan O'Brien, CNN talkshow host Piers Morgan defended his decision, again, to ban Madonna from his show…
"She's just so bloody annoying, isn't she? I think I've got the pulse of the nation [by banning her]."
He then regaled the audience of an awkward, probably false, run-in he had with Madonna at last weekend's Vanity Fair post-Oscars party at the Sunset Tower hotel in Hollywood…
"Bear in mind that when I came out with my Madonna ban, I'd known her like 25 years.
Her publicist put out a statement saying, [in a mock American accent] 'Madonna has never heard of Piers Morgan.'
This moment came at the Vanity Fair party where, in Madonna walks wearing clothes befitting a 17-year-old… It was just really awkward.
I think she brought Jesus, the 20-year-old boyfriend…
Everything was awkward about this moment.
I just caught her eye…
Of course she wasn't able to recognise me because she's already stated that she doesn't know who I am.
So we had this kind of stand-off where I was going, 'You're banned' and she was looking at me going, 'I'm pretending not to know who you are'…
She's ghastly."
After a dreadful beginning of "Piers Morgan Tonight", Larry King told a BBC radio show that his successor, Piers Morgan, "may have been oversold" by CNN as a new, edgy type of broadcaster.
"One of the problems they did was oversell it.
He was going to be dangerous, he's going to be water-cooler talk. 'Wait 'till you see me. I'm different.' He's good! he's not that dangerous."
He may have been oversold…I wouldn't say this is a bad show."
But February was a good month for his show and CNN overall.
In comparison, "Piers Morgan Tonight" drew 50% more people in the 25-54 year-old demographic in February than Larry King's show attracted in February 2010.
Morgan drew his largest audience in that target demographic ever on Monday night, when Charlie Sheen made a last-minute live appearance.
In February, CNN drew, on average, 243,000 viewers between 25 years old to 54 years old—the demographic that cable news advertisers covet, partly thanks to Morgan's show.

Madame X is available in Box Set, CD, Vinyl and Cassette!
Get your copy HERE!