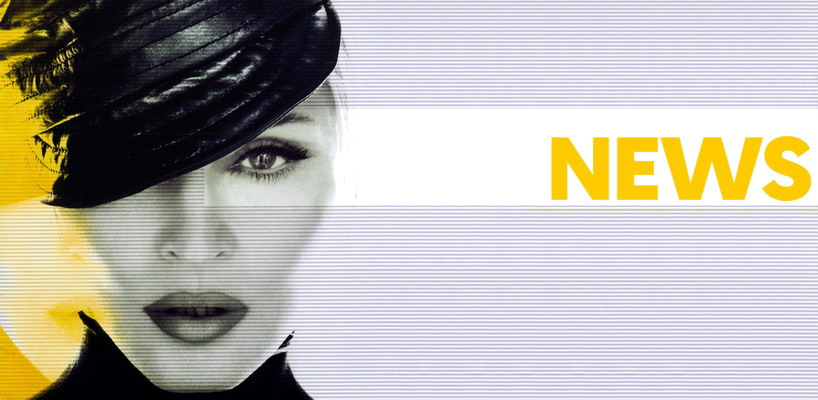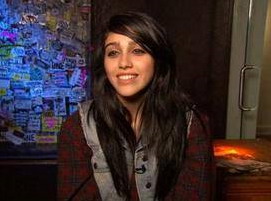 Madonna might be a style icon – but according to daughter Lourdes Leon, she also likes to get some of looks from her 14-year-old's closet!
Access Hollywood recently caught up with Lourdes – nicknamed Lola by her mom – to chat about the evolution of her style, her and her Mom's Material Girl fashion line (with Kelly Osbourne as the line's new face) and what the singer takes from her daughter's wardrobe.
Access Hollywood: Tell us about the evolution of your personal style…
Lola: I used to look at the outfits that I wore when I was 11 and I was like, 'That's really ugly.' I mean, I just thought I was the coolest kid ever and actually wasn't.

Access Hollywood: Does your mom raid your closet?
Lola: She does actually… [and] I go into her closet. I'm not supposed to take things without asking, but she's always taking things without asking. I mean, she gets mad at me when I take things without asking her, but… she has such amazing like clothes, so it's like kind of annoying sometimes."

Access Hollywood: What exactly does she like to borrow from you?
Lola: She wears my shoes a lot and she wears my accessories.
Lourdes is currently a freshman studying drama at the LaGuardia High School of Music & Art and Performing Arts, a public school that was the inspiration for the 1980 movie "Fame," but manages to carve out time to attend meetings at Iconix on almost a weekly basis. She spent the evening before the photo shoot going over potential campaign looks with a stylist, for example.
She says to WDD…
"I used to go to a Lycée and everything was in French. It's such a change of vibe and everybody is so great at LaGuardia.
I have, like, four hours of drama a day. They have the musical theater department where you can audition for one of the musical theater shows, but that's not until later in the year. Right now we're just working on some scenes that we're doing. We show them to the entire freshman and sophomore classes at the end of April, so I'm really excited for that. Right now, I'm doing a scene about these, like, Catholic people. It's really cool."
Her favorite fashion magazines are Teen Vogue, Vogue, Glamour, InStyle, PeopleStylewatch and Nylon. Her favorite style blogs are Fashiontoast and LeblogdeBetty, while her current style icons, apart from Osbourne, are Katy Perry and Nicki Minaj. She shops at Topshop, Bloomingdale's, Forever 21, Urban Outfitters, American Apparel and vintage stores.
she confided…
"I love Topshop. It's like my sanctuary. They have so much great stuff there at the one on Broadway and Broome.
Obviously, there's a limit and my mom will get mad if I spend too much. She kind of says when you don't really need it, you don't need to go shopping.
But I always end up kind of…pushing it."
Asked if she saw herself gravitating more toward acting or fashion and if she might bring the two worlds together, like her mother?, Lourdes hedged her bets…
"Yeah, sure.
I mean, I want to be an actress, but I love to style also. I don't know what's going to happen"

Madame X is available in Box Set, CD, Vinyl and Cassette!
Get your copy HERE!