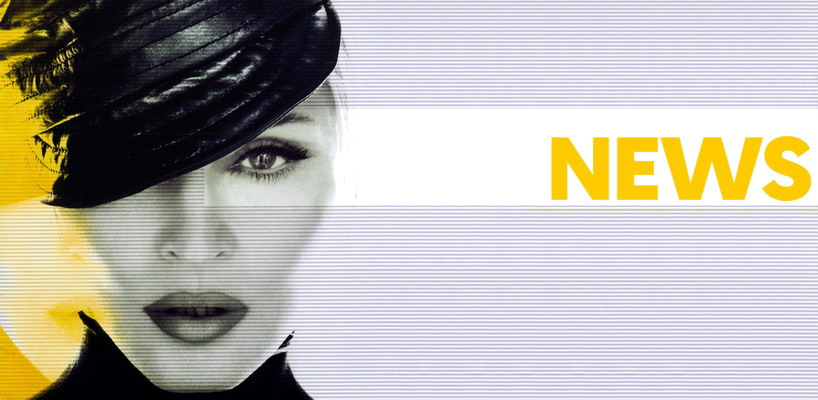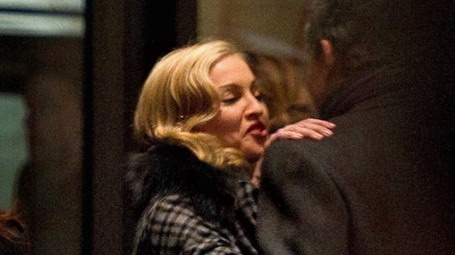 Berlinale buyers were in a frenzy on Saturday night after Stuart Ford's IM Global screened footage of Madonna's second directorial effort, "W.E." to a limited amount of industryites.
IM Global brought the thrush-turned-helmer to the European Film Market to screen a promo reel of the pic, a parallel love story about the affair between King Edward VIII and American divorcee Wallis Simpson and a contemporary romance between a married woman and a Russian security guard.
Madonna landed in Berlin on Saturday afternoon. She left the Soho House Hotel/Club at 19:53 (7:53 PM).
She was driven with a black Mercedes limousine to the Sony Center at the Potsdamer Platz, where the biggest screenings of the Berlinale happen.
200 Foreign buyers queued up outside the Cine Star in hopes to nab a seat to the exclusive screening, which saw Madonna provide an intimate Q&A after the footage.
The screening was scheduled for 19:30 (7:30 PM), but Madonna did arrive around one hour late.
The cinema was extremely crowded; people were also sitting on the ground. Shortly before she entered the cinema for the screening, she was announced as "director" and "screenplay writer". She looked fierce and was walking on extreme high-heels. She was sitting with movie-marketer Stuart Ford directly in front of the screen.
Sources say that buyers were told they couldn't bid for the pic unless they saw the footage, which had buyers scrambling to save seats for the event.
Strictly no press were allowed and attendees were not permitted to use mobile phones throughout the event.
After Madonna welcomed her guests with a "Good evening everyone. Thank you for coming", the one minute long trailer for "W. E." was shown to the audience. Then a scene is shown, an act of adultery. The audience applauds. After every scene, she was discussing with her guests the scenes and the evolutionary history of the movie. She was holding prompt cards/a speech manuscript in her hands. But she was actually not using them and was chatting with her guests in a very charming but also punchy way. She was wearing a dark, skin-tight pencil skirt, which clearly shows off her well-toned curves, and black large-mesh tights. Her hair is side-parted. Matched with a tight gray-green checkered and waisted jacket in the style of an English countryside lady.
During the Q&A, Madonna revealed that she was willing to travel to promote the pic for distribs, which apparently hit the switch for interested parties.
She also said, that she put more than three years of hard work into this – for her personally – very important project.
She said…
"It is about understanding men in their quest for power and how they become creatures, which even kill themselves.
But this man gave up the throne because he loved a woman.
I have read everything that exists about this topic.
I am really well prepared.
I am really looking forward to completing this movie and to show it to the world.
For three years I put everything into this film."
Bids were fielded almost immediately after the event with several international territories already expected to have closed.
The screening and the discussion lasted 30 minutes. She got a lot of applause!
After the screening she drove back with her entire team to the Hotel/Club Soho House and later in the night she left Soho House once again for an after-screening-party, where she was personally invited.
Sources: bz-berlin.de & variety.com

Madame X is available in Box Set, CD, Vinyl and Cassette!
Get your copy HERE!