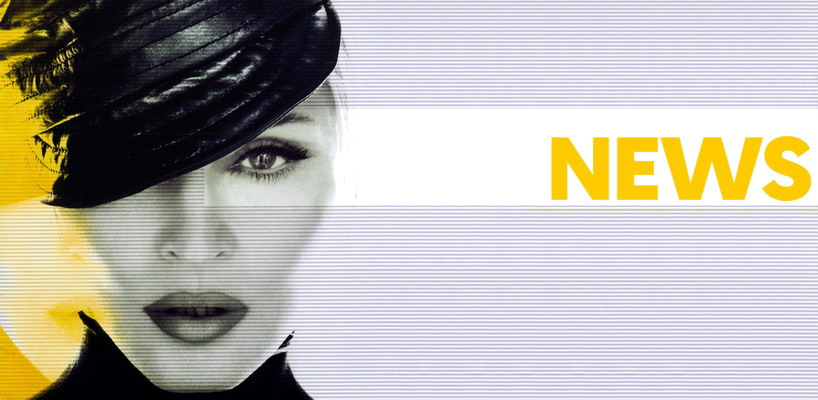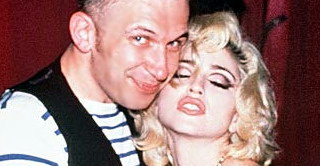 Jean Paul Gaultier is to be honoured with a retrospective at The Montreal Museum of Fine Arts (MMFA). Curated by Thierry-Maxime Loriot, the exhibition celebrates 35 influential years of the Paris-based designer, from June 17th to October 2nd, 2011.
Titled 'The Fashion World of Jean Paul Gaultier: From the Sidewalk to the Catwalk' will showcase about 120 haute couture and ready-to-wear pieces for women and men from 1976 to 2010.
The exhibition celebrates the designer's multi and counter-cultural design aesthetic and is divided into five sections: "Paris," "Fusions" "Multi-Gender," "Eurotrash/X- Rated" and "Metropolis." In addition to the clothes, museum goers will also get the chance to explore the designer's many collaborations. Throughout the years he's combined forces with filmmakers Peter Greenaway, Luc Besson, Caro and Jeunet, and Pedro Almodóvar. In the dance world he's worked with choreographers Maurice Béjart, Angelin Preljocaj and Régine Chopinot. Gaultier's also made an impact with both French and American musicians from Madonna, Yvette Horner, Les Rita Mitsouko to Kylie Minogue and Lady Gaga.
The exhibit will hit the U.S. next year when it comes to the Dallas Museum of Art from November 13th to February 12th, and San Francisco's de Young Museum from March 24th to August 29th. Nathalie Bondil, MMFA's director and chief curator lead the project with the help of Thierry-Maxime Loriot and fashion historian Florence Müller.
A book accompanying the exhibition will also be released. The 425 page volume boasts 500 pictures and interviews with stars like Madonna, Pedro Almodóvar, Catherine Deneuve, Farida Khelfa, Martin Margiela, Pierre Cardin and Dita Von Teese.
Source: fashionunited.com

Madame X is available in Box Set, CD, Vinyl and Cassette!
Get your copy HERE!