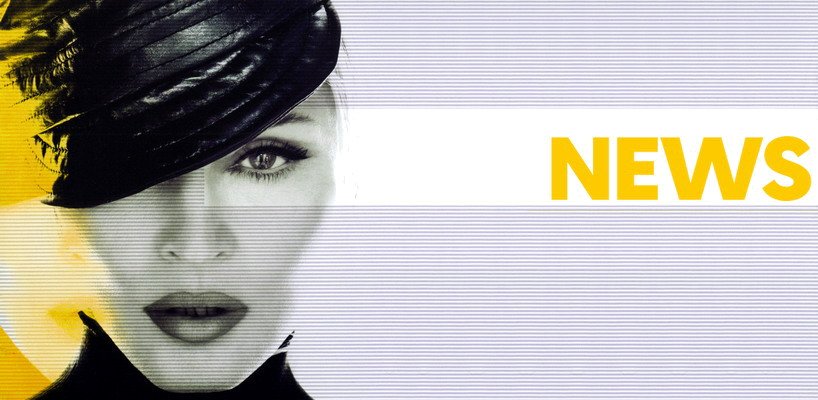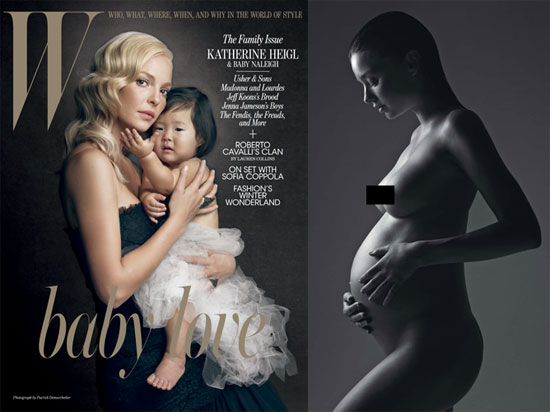 Katherine Heigl and her daughter Naleigh Kelley gracefully pose in a loving embrace on the December cover of W.
The issue celebrates many different types of celebrity families and features a little interview from Madonna who opens up about parenthood and her relationship with her daugter Lourdes.
Read the article…
"We have rules," the Material Mom insisted when asked earlier this year about parenting her daughter Lourdes, 14 (known as Lola). "She can wear makeup when she goes to parties and special events. And ya know, there's always a little bit of a discussion about how short the skirt is…or is there some cleavage showing. And I always say to her, 'Do you want everybody to be staring at your breasts, or do you want people to talk to you?'" Mama, don't preach? In September the duo stepped out on the pink carpet to promote their Material Girl juniors clothing line for Macy's—Lola's take on Eighties-era Madonna. "The '80s are another huge obsession of mine," Lola blogged on the Material Girl website, "which is totally amazingly awesome because Material Girl…HELLO! It's like '80s themed, which pretty much rocks, so yeah." In their rare press outing together at Macy's, the pair talked about raiding Mom's closet, their thing for black, and how simpatico they often are on the subject of style: "I think we complement each other, disagree on a few things," said Madonna. "There's definitely clashes," Lola interjected, "but it all works out." Naturally, Madge had the last word. "I wouldn't have worn this flannel shirt thing," she added, pointing to the offending garment, "but she looks good in it."
By Diane Solway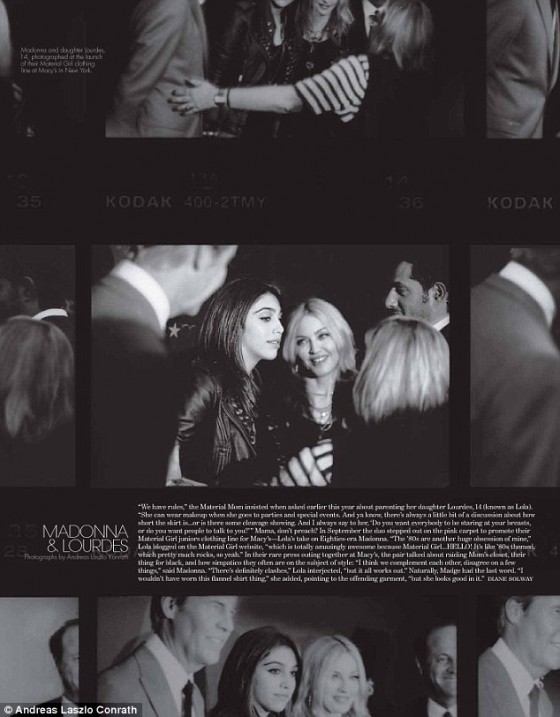 Photograph by Andreas Laszlo Konrath
Madonna and Lourdes, 14, photographed at the launch of their Material Girl clothing line at Macy's, New York.
December 2010

Madame X is available in Box Set, CD, Vinyl and Cassette!
Get your copy HERE!