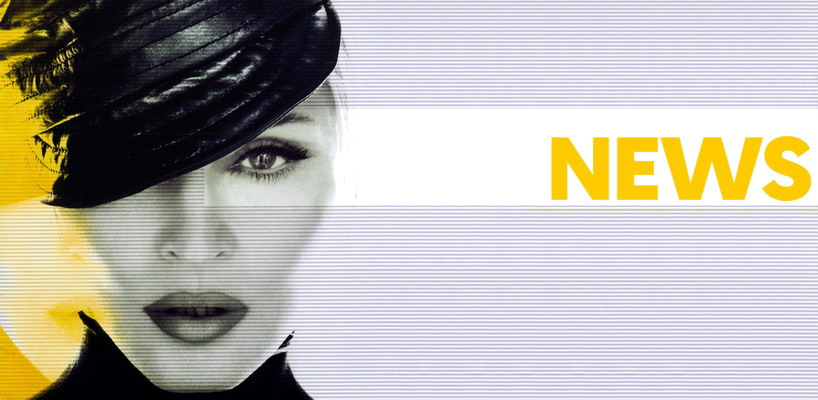 Googled more than 30 million times in 2010
Madonna is amongst the Most Googled Celebs of 2010…
1. Michael Jackson, Lady Gaga – 151,000,000
2. Beyonce, Miley Cyrus – 68,000,000
3. Taylor Swift – 45,500,000
4. Britney Spears – 37,200,000
5. Madonna, Chris Brown – 30,400,000
6. Kanye West – 20,400,000
7. Angelina Jolie, Adam Lambert, Paris Hilton – 11,100,000
8. Kelly Clarkson, Lindsay Lohan – 9,140,000
9. Jennifer Aniston, Jessica Alba – 6,120,000
10. Brad Pitt – 5,000,000
From MTV
MTV.com recently posted an article on their Wake-Up Video section titled "Madonna Gets Kinky With Erotica"…
For any artist who came to prominence during the 1980s, the '90s were a little bit weird. The music world was rapidly evolving, and the evolutions of different formats, the introduction of new sounds and the beginnings of the Internet all had a profound effect on how top stars operated. U2 had a pretty weird decade that saw them go off the art rock deep end and dabble in disco. Madonna stretched herself even further, starring in a lavish movie musical, releasing scary concept albums about nightmares, exploring the outer reaches of dance music and, on this day in 1992, dropping Erotica, a concept album about how kinky it is inside Madonna's head.
Erotica was released during a tumultuous time in Madonna's career. It was released alongside a coffee table book called Sex that delved deeper into the singer's fantasies and desires and featured a batch of softcore photos of Isabella Rossellini, Big Daddy Kane, Vanilla Ice, Naomi Campbell and Madonna herself (in addition to a handful of lovely but anonymous nude models). These projects completed a trifecta that had begun in 1991 with the release of the hit tour documentary "Truth or Dare," which saw the Material Girl evolving from the cheeky suggestiveness of her early work into a more in-your-face, confrontational performer who wasn't going to shy away from her darkest, most twisted sexual urges. She caused quite a stir in '92, and it represented her first real reinvention (a process she has gone through multiple times throughout her long and fruitful career).
Because the content is so obsessed with sex, the music on Erotica often gets short shrift, but it's one of the strongest albums of Madonna's career. The tracks — most of which were co-produced by Madonna and house music pioneer Shep Pettibone — cherry-pick elements from classic disco, modern house, techno and the ever-evolving New Jack Swing sound for a tough, rugged batch of tracks (though Erotica does leave behind the sugary melodies of Madonna's early work, which is probably why the singles from the album were not as big). The title track remains an important entry in Madonna's catalog, and the video (directed by fashion photographer Fabien Baron and clearly borrowing heavily from Andy Warhol) still feels controversial all these years later.
JPG
Jean-Paul Gaultier's new lingerie collection is about to be released. The first images are emerging… very conical and very Madonna…
Have a look…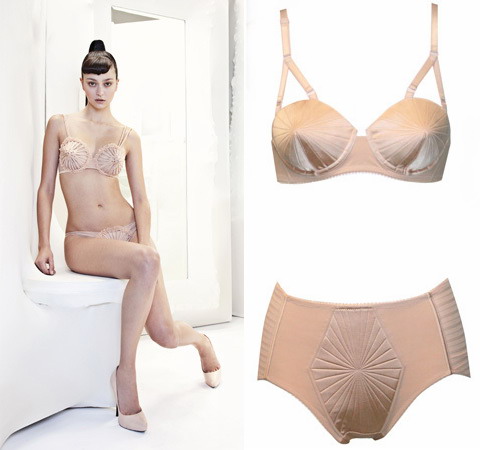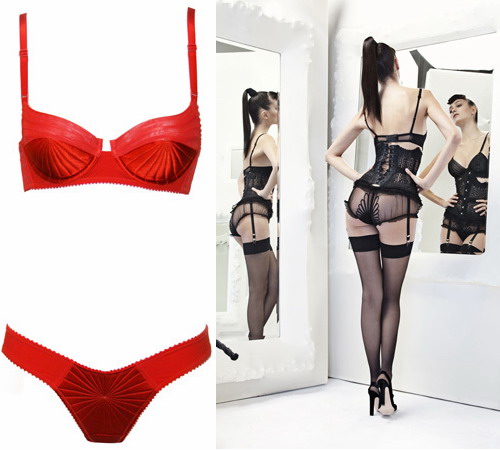 Back to Malawi with Bono… Fake!
Rumour has it Madonna is planning to return to Malawi next week in the company of fellow star Bono, but a U2 spokesperson tells that this story is incorrect; Bono will not be visiting Africa with Madonna.
Info on Madonna's Music single
From Paul Grein's Yahoo! column: Two physical singles sold more than 1 million copies in the US, during 2000: Madonna's "Music" and Santana's "Maria Maria".
No physical singles hit the 1 million mark after that.
Madonna's Beauty Secrets Revealed
Gina Brooke, creative director of cosmetics company Shu Uemura and Madonna's makeup artist gave an inteview to Boston.com. She reveals Madonna's secrets to staying and looking young…
Madonna uses a nonstripping cleanser, hydrating mask and rich moisturizer. She also eats foods high in antioxidants, vitamins, fatty acids and stays away from alcohol, which can be dehydrating. Lastly, Brooke says that all women should focus on their amazing features, such as the makeup artist does for Madonna's eyes.
Madonna, Basquiat and the New York 80s scene
A former assistant to Jean-Michel Basquiat, Stephen Torton was able to capture the New York underground scene in the 80s. Featuring Madonna, Andy Warhol and Bianca Jagger, here are some of his best shots…
Click on the pic for full size.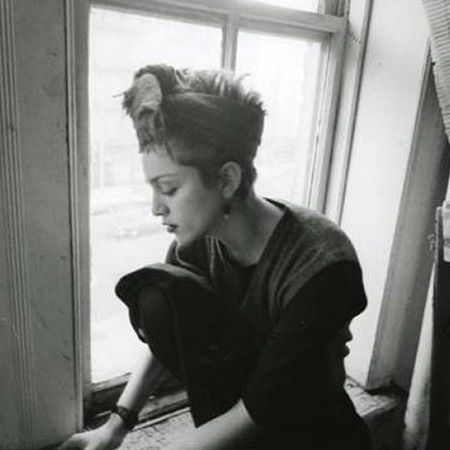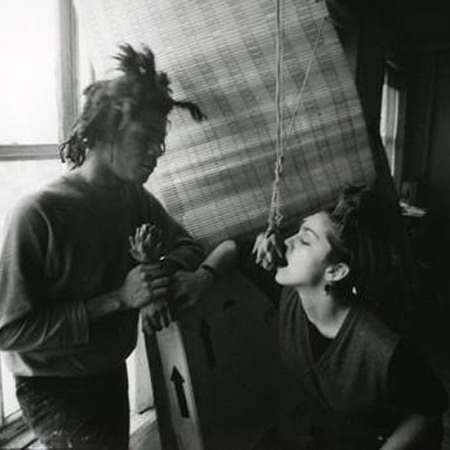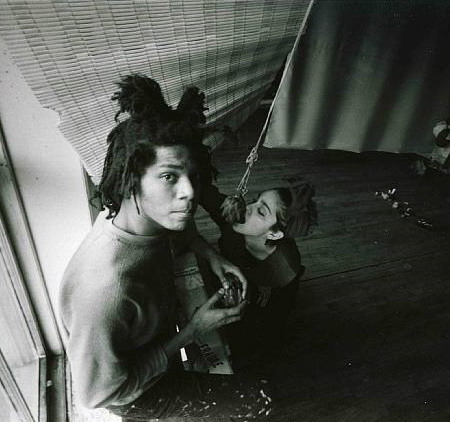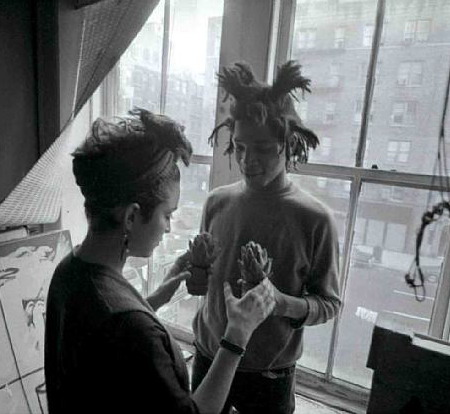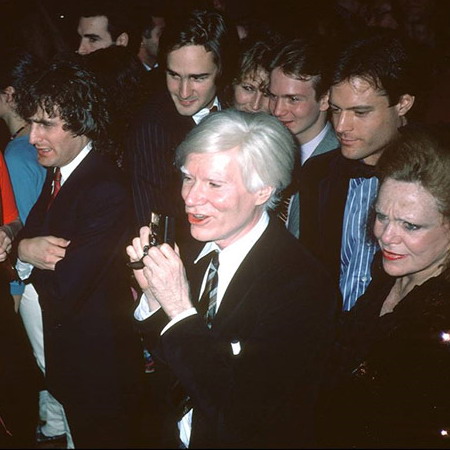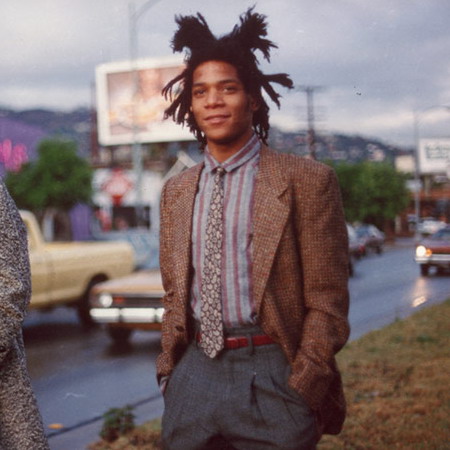 Madame X is available in Box Set, CD, Vinyl and Cassette!
Get your copy HERE!