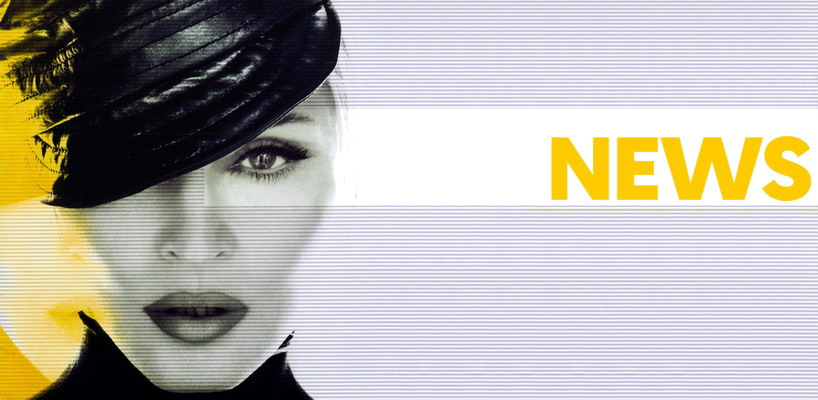 Raising Malawi Haircutting Event
Get your hair rocked by Celebrity Stylist Steven Dillon, the owners and hair artists at Red Market Salon, on Wednesday 20 october 2010, while helping to raise money for the children of Malawi!
Hair services range from $150 to $400, by donation, and will be Matched Dollar for Dollar by Madonna.
Go to RedMarketNYC to book an appointment for the night or call:212-929-9600
More info… HERE
Black Swan
According to website showbiz411, Madonna went to see "Black Swan" in the Hamptons…
Madonna–perhaps in the middle of editing her feature film, "W.E"–surprised the Hamptons Film Festival audience and went to see Darren Aronofsky's "Black Swan" Sunday night. She turned up at the 9:15pm screening at the East Hampton UA Theater. Harvey Weinstein, James Franco, and Bob and Lynn Balaban were also supposedly in the room. "Black Swan" stars Natalie Portman. Madonna is apparently interested in working with Aronofsky on something…
Royal advice?
According to The Sun, Madonna has reportedly been getting some royal advice to help her direct her new film W.E. She apparently wrote to the UK's royal family asking them to help her get her retelling of King Edward VIII's romance with US divorcée Wallis Simpson just right. Prince Edward and Princess Michael of Kent supposedly rushed to help the singer, but some of the higher royals refused her request.
A source told the UK newspaper: 'The entire royal family were contacted and asked if they would like to meet Madonna and production staff – and many took up the opportunity. Some senior figures turned it down. But others, including Princess Michael of Kent, Prince Edward and the Gloucesters, jumped at the chance.'
The ruling
More news on Madonna's stalker, Robert Linhart…
The judge finally released the 59 year old on $20,000 bail on the condition that he stays at least 10 blocks away from the Material Girl's property near Central Park.
Back to London?
Rumour has it that Madonna plans to move back to the UK.
Apparently she intends to head back to Britain because she "feels her heart is" in the country, but she will have to apply to move back as she is no longer married to a UK citizen.
According to a source, "Madonna has loved being back in the States since the divorce but England is where she feels her heart is now. She is deliberately focusing on work that will keep her in Britain. She has had meetings with her London legal team, Mischon de Reya, to arrange a visa that will enable her to move back for good. Now that she is no longer a British citizen by virtue of being married to Guy, she is having to apply like everyone else. The other children will automatically gain visas as Madonna's dependents as long as she can get past the paperwork. The past couple of years have been the breath of fresh air Madonna needed after her divorce, but she is now ready to embrace the British lifestyle again."
Of course, we don't believe a word this so-called source says…
The sunglasses
According to French website Fashions-addict, the sunglasses Madonna was wearing during the shooting for her forthcoming movie, W.E. are from French designer Thierry Lasry.
Have a look…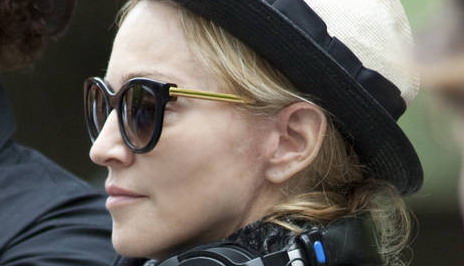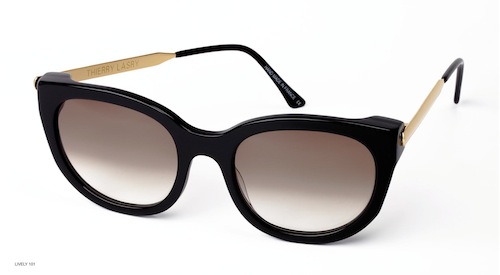 Madame X is available in Box Set, CD, Vinyl and Cassette!
Get your copy HERE!