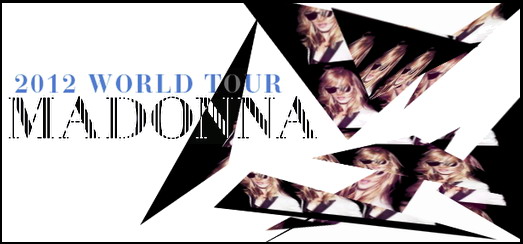 Madonnarama has just learned more new exciting information on the upcoming MDNA tour!
Just like our earlier report on the first details regarding the current MDNA Tour setlist, the following contains plenty of spoilers!
Back in August 2011, Madonna took a long holiday in the south-west of France and visited different locations in the Basque Country.
When visiting Guéthary, Madonna met Basque trio Kalakan who played for her during an intimate birthday gig with friends and family. They got introduced by the Labèque sisters, whom Madonna refers to as her "favourite pianists in the whole world" in the "I'm going to tell you a secret" documentary.
For the upcoming MDNA Tour, Madonnarama already revealed that "Open Your Heart" will be featured on the setlist. We can now report that Madonna will be working with Kalakan to create a new, revisited version of "Open Your Heart" that will feature "Sagarra Jo" by Kalakan.
Want to know what Kalakan's "Sagarra Jo" sounds like, have a listen…
Here are the official lyrics and translation…
SAGARRA JO

Aldapeko sagarraren
adarraren punttan
punttaren punttan
Txoria zegoen kantari
Txiruli luli txiruli lula
Nork aditzen ote du
kantu eder hori ?

Sagarra jo dela…

Zubiburu zelaieko
oihanaren zolan
zolaren zolan
Lili bat badago beilari
Txiruli luli txiruli lula
Nork bilduko ote du
lili xarmant hori

Sagarra jo dela…

—

Translation:

BEAT THE APPLE

At the tip of the branch of an apple tree
on the hillside a bird was singing
Txiru liruli txiru lirula,
Who hears this lovely song ?

It has beaten the apple …

Deep, very deep in the forest next to the meadow
beyond the bridge, a flower sentinel
Txiru liruli txiru lirula,
Who will pluck this lovely flower ?

It has beaten the apple… (it's ready to be pressed to extract its juice)
Stay tuned for more exclusive Madonna info, only at Madonnarama!
Big Thanks to The Beautiful Sinner

Madame X is available in Box Set, CD, Vinyl and Cassette!
Get your copy HERE!