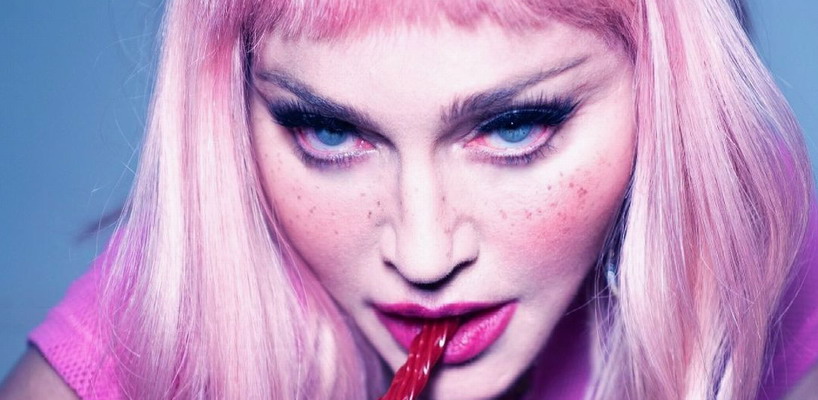 Madonna has collaborated with Ricardo Gomes on a Pride Month-themed one that will debut at 10 p.m. Thursday in Times Square on the NASDAQ screen, and again at midnight. (Stay-at-homers will be able to find the video online, after its release.) The video is called "No fear, Courage, Resist." Meanwhile, Gomes and Madonna (the guest of honor) are expected to be at The Top of the Standard at The Standard Hotel where guests at a private party will also see the film and installation.
Freedom is the theme of the short film, which will be shown to The Standard's guests upon arrival in their rooms as part of the welcome TV message. They can also catch clips of it in the hotel's elevators.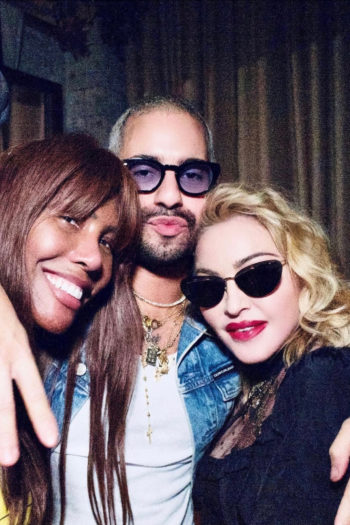 Gomes said…
M has been repeating and reinventing what she has been saying since Day One of her career. We're working around that [idea] — freedom, expressing yourself, being who you are, believing in what you want to be, trusting yourself, being mindful, powerful and love each other. Those are the most important messages. Love is love and everyone should just accept each other for who they are. It's meant to be a celebratory video. It's the perfect moment to have this video. We worked on it for Pride for this message.

But it's a message that should be relevant for everyday — not only for Pride.
After being approached by creatives at The Standard hotel about the prospect of working with Madonna on something "amazing" for a post-lockdown Pride event, Gomes gave it some thought and talked to his boss.
He said…
I believe as with any other idea with her, if you come up with the right idea, the right concept, the right message, she will be into it.

Especially in a creative field, it's super important to be transparent, loyal, creative, speak your mind and just keep going. That's what we base our relationship on, I believe. That's how I try to deal with everyone I work with.

I have a different relationship than the paparazzi. I respect the space. I try to be creative and fun, because that's how she likes the work flow to be. Of course, when you're outside, she understands that there are paparazzi and people, who might recognize her and take her picture. I don't think she's against that. Actually, I believe that she has survived and gone through her life really well dealing with it. A lot of celebrities get damaged by that. I don't think she is at all because she's confident and has a powerful mind.
Madonna pays attention to all the details – clothes, hair, makeup shoes, the stage, lighting.
Ricardo added…
To me, that's being a real artist — wanting to oversee everything.

Madame X is available in Box Set, CD, Vinyl and Cassette!
Get your copy HERE!
comments powered by

Disqus