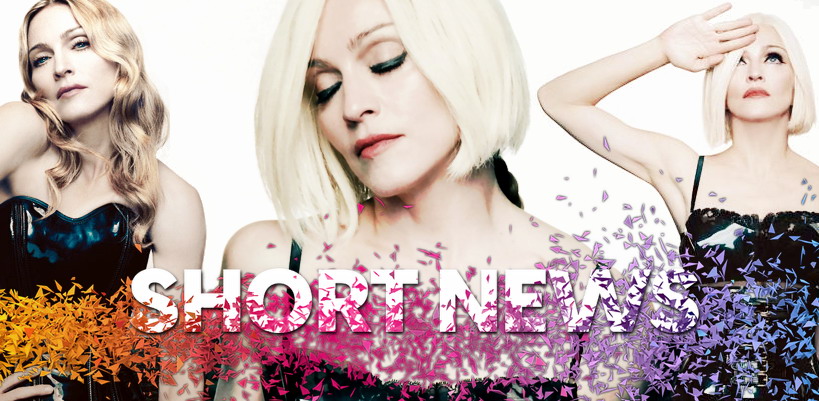 It's been a while since we've done one of these, so here we go!
Own Madonna's Autographed Madame X Tour Jacket
If you've ever dreamt of owning an iconic item in your closet, here's your chance. This one-of-a-kind custom jacket, designed by Elizabeth Emanuel, was worn by Madonna during her recent Madame X tour. She will be autographing it as well. In addition to the jacket, Madonna will personally call the winner on their birthday to deliver a serenade of "Happy Birthday." 100% of the money raised through this Game/Auction will go directly to Feeding America, Meals On Wheels, World Central Kitchen and No Kid Hungry. All In Challenge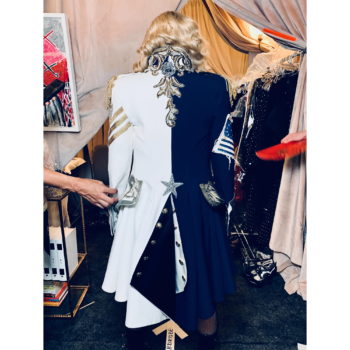 Official Madonna Madame X Tour Paris After Show set
Due to COVID-19, the Madame X Tour After Show was also cancelled in Paris, but the DJ put his set online. Check it out…
The Story Behind Madonna's Iconic Jean Paul Gaultier Cone Bra
For the 30th anniversary of the Blond Ambition Tour, Vogue wrote an article about the iconic Jean Paul Gaultier Cone Bra.
"When Madonna first called me in 1989, it was two days before my ready-to-wear show, and I thought my assistant was joking," said Gaultier in a 2001 interview with the New York Times. "I was a big fan. She knew what she wanted—a pinstripe suit, the feminine corsetry. Madonna likes my clothes because they combine the masculine and the feminine."
Read more at vogue.com
Diplo to release Madonna dubplates
Back in 2015, Diplo played a Madonna La Isla Bonita dubplate on BBC Radio 1Xtra. This week, Diplo Tweeted he will be releasing more!
The original snippet from 2015:
A League of Their Own on Blu-Ray
The "A League of Their Own" Blu-Ray will be included on the Columbia Classics 4K Ultra HD Collection, to be released on 16 June 2020. Pre-order HERE

The ultimate collection for the ultimate fan. Experience these six essential films from Columbia Pictures like never before, now fully remastered and debuting on 4K Ultra HD. Celebrate the iconic moments and bold visionaries — onscreen and off — that helped define their generations and beyond. With hours of special features and an exclusive 80-page book with unique insights and production detail about each of the included films, the Columbia Classics 4K Ultra HD Collection is truly the best way to watch these legendary films.

Mr. Smith Goes to Washington
Lawrence of Arabia
Dr. Strangelove
Gandhi
A League of Their Own
Jerry Maguire
+ digital
Madonna: The Unauthorized Rusical
"Madonna: The Unauthorized Rusical" is the seventh episode of the twelfth season of the American reality competition television series RuPaul's Drag Race, which aired on VH1 on April 10, 2020. The episode has contestants perform a musical about Madonna for the main challenge.
Madonna Remembers Dance Music Champion Orlando Puerta: 'I Am Forever Indebted To Orlando'
As news of Orlando Puerta's death ripples through the music industry, those who knew the longtime dance music marketing and promotions executive are mourning his loss.
Madonna tells Billboard…
I am forever indebted to Orlando and he will be sorely missed. His passion and commitment to dance and club music had no limits and he was a very big reason I had 50 number ones on the dance charts. Thank you Orlando. RIP.
Madonna Joins the Gates Foundation on COVID-19 Effort
Madonna released the following statement on her official website…
I'm joining the Bill & Melinda Gates Foundation effort to find a drug that will prevent or treat COVID-19. We need this to protect our health workers, the most vulnerable, and all of our friends and families.

I'm talking about this: I am so impressed by the work of the Bill & Melinda Gates Foundation and the COVID-19 Therapeutics Accelerator's urgent efforts to find new or existing drugs that could effectively prevent or treat the disease. Harnessing the strength and knowledge of the research community, the Accelerator's critical scientific progress will inform how we end this pandemic and prevent future impact from the virus. I send enormous gratitude and strength to the courageous first responders, medical professionals and scientists who are protecting our communities, those suffering and our most vulnerable
More info: https://gates.ly/2V1ALzJ
Rosanna Arquette Answers All of Vulture's Questions About Desperately Seeking Susan
For the 35th anniversary of " Desperately Seeking Susan", Vulture interviewd Rosanna Arquette who starred alongside Madonna in the movie.
Vulture: Did you and Madonna get close during filming?
Rosanna Arquette: We were very bonded during the movie. Very close during the making of the film. We've kept in touch through the years. I have lost touch with her, but a few years ago I went to Madonna's Oscar party with Laura Dern, and saw her for a minute. The year Guillermo del Toro wonGuillermo del Toro won Best Director in 2018.. I haven't seen her since, though. I missed her shows. I wanted to go, but I was out of town.
ABIAH Sings Madonna – Joe's Pub Live! From the Archives

Madame X is available in Box Set, CD, Vinyl and Cassette!
Get your copy HERE!
comments powered by

Disqus