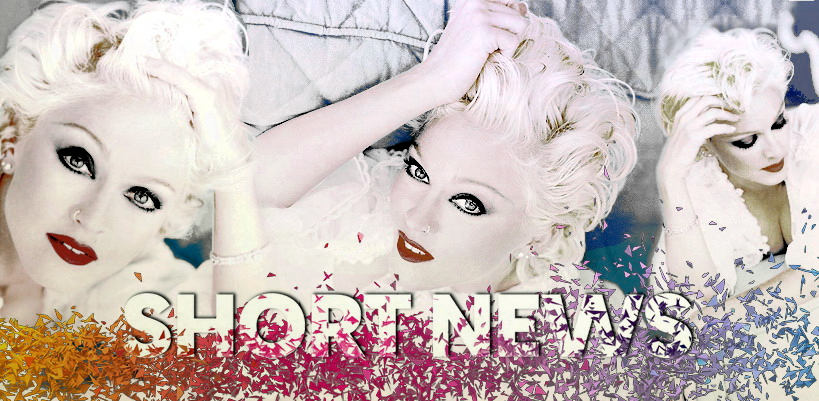 Maripol: I don't get credit from Madonna's crew, which is weird
For the promotion of her exhibition at the DCA, Maripol was interviewed by The Herald where she talked about various topics, including Madonna!
Sometimes I refuse to answer questions about her just because I say, 'She has a lot of publicity and I don't.' I did a lot of things [other than styling Like A Virgin]. On the other hand, I don't get credit from her crew, which is weird. When stars become really big I think they want to make believe everything comes from themselves. But I'm not mad about it.
The Knock: I love Madonna, but MDNA was pretty bad
During an interview with Electronic music duo Ben "B-Roc" Ruttner and James "JPatt" Patterson aka The Knocks for Idolator, Madonna's latest album "Rebel Heart" was brought up…
Idolator: Have you guys listened to Madonna's new album? She's reverting back to house music on the record.
Ben Ruttner: That's where she came from. When she was doing Vogue music when it was vogueing was so underground. With that whole house scene, she was on that shit way ahead of everyone else. She was in New York though, and went to the gay clubs and made it big. But I have mixed feeling about Madonna because I love her, but that last record [MDNA] was pretty bad.

Idolator: I like to think it doesn't exist!
Ben Ruttner: Yea, we won't talk about it! [laughs]
Brandon Flowers inspired by Vogue?
According to some websites and social media, Brandon Flower's latest video "Still Want You" reminds them of Madonna's Vogue video.
What do you think?
Benny Benassi: Working with Madonna was a privilege
Speaking to Time Out Dubai, Benny Benassi opened up about his collaboration with Madonna…
We were lucky because we went to the studio with Madonna. I spent one week in the studio with her. It was a privilege. I was happy. When she touches you, you grow up a little bit.
Nile Rodgers: I'd love to work with Madonna again
Nile Rodgers is eager to get back in the studio with Madonna, but says he'd have to reflect her new sound. He told Q magazine…
I'd love to work with Madonna again. It would be nothing like [what] we did the first time around, it would be much more non-fiction [how Nile describes his sound]. It would be like what I did with David Bowie on Let's Dance.

I think at this point in her life she needs to do a record that's reflective of her entire universe. When you think about her career it's monumental! To me, that woman is extraordinary and that's the record I want to make.
Noel Fielding: Madonna is amazing, she just fucking got back up
Ahead of his national Australian tour, UK comedian Noel Fielding, talked about one his costumes… a glittery cape!
I do have a glittery cape and a glittery headpiece but I get rid of it quite quickly 'cause it's too hot and sweaty … and now Madonna has fallen over on her cape.
Mine's about there. [He touches his ankle boot.]
And if you have it any lower, it's really easy to trip over on your own cape. (Madonna) is amazing though — she just f … ing got back up.
My cape is borderline and I keep treading on the back of it.
Jeremy Scott on Madonna's Coachella look
American fashion designer Jeremy Scott was one of the few who knew that Madonna would be Drake's surprise guest at Sunday's Coachella finale because he had worked out the singer's Moschino look — her second one in a week after "The Tonight Show" — ahead of time with stylist Arianne Phillips.
He said…
I was watching from the front with Katy Perry and Rihanna and even they didn't know, to give you an idea of how insider it was. It made me really happy that she gave me such a great homage, with her dancers wearing pieces from my Adidas collection as well.
The Thompson Twins' Tom Bailey throws shade at Madonna
The Thompson Twins – Tom, Alannah Currie and Joe Leeway – took the stage at the Live Aid gig in Philadelphia in 1985. Madonna was on backing vocals and Nile Rodgers, who had produced the record and was working on the Thompson Twins' next album, joined them on rhythm guitar.
Frontman Tom Bailey admits it didn't even register…
I was hardly aware of her contribution at the time.
It was contribution of fame rather than notes.

Madame X is available in Box Set, CD, Vinyl and Cassette!
Get your copy HERE!
comments powered by

Disqus