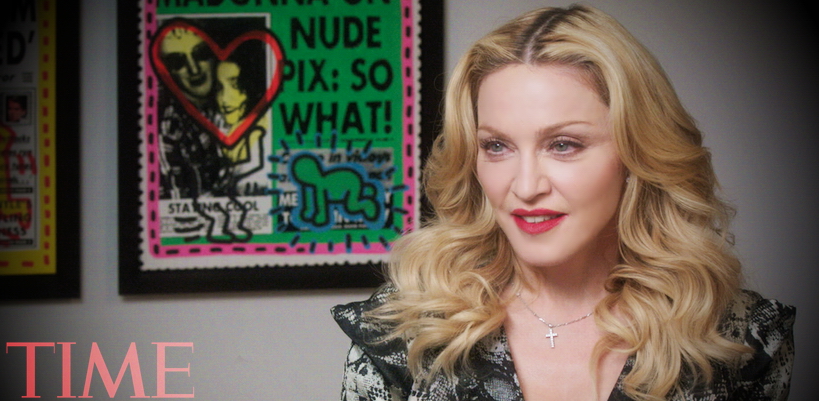 In an interview in the March 9 issue of TIME, on newsstands Friday, Madonna opens up about the fallout from the hack, which she says she learned about from a surprising source: her fans…
It was through Instagram that I found out my songs were leaking, because my fans were warning me. Aside from the violation of having something stolen from me, suddenly, people were making comments on songs I had no intention of releasing. I thought, 'Oh my God,' I have to push myself into overdrive.' I didn't sleep for weeks. I didn't see my kids. It was pandemonium, confusion, paranoia, hysteria.
In the wake of the unprecedented hacking of Sony, cybersecurity is a hot-button issue, and Madonna says she only expects it to get worse…
I think it's going to become pervasive in our society. People make a living off it. It's not like you're a bank robber — there's some kind of honesty to that crime. With cybercrime, you don't know who they are. People can hide so easily, and it's really dangerous. What it represents to an artist to not be able to finish your work, to never know when someone is going to steal something off a server — what does that mean for artists in the future? The fact that this guy was arrested, and that there will be a prosecution, is extremely important to me. Not just because of my stolen art, but for what it means for other artists. I think it will send a very strong message to the world.

Madame X is available in Box Set, CD, Vinyl and Cassette!
Get your copy HERE!
comments powered by

Disqus