Madonna's UnapologeticRebelHeart
Madonna is the richest recording artist
Wealth-X today released a list of the world's top 10 richest recording artists.
American pop music icon Madonna emerged at the top of the list with a net worth of US$800 million.
Below are the top 5 richest recording artists:
1. Madonna – $800 million
2. Paul McCartney – $660 million
3. Dr Dre – $650 million
4. Diddy – $640 million
5. Celine Dion – $630 million
Madonna's Taylor Swift Nightmare (with Laquisha Jonz)
Mario Testino: The Madonna photoshoot for Versace was a real moment for me
Marie Claire chatted with photographer Mario Testino about his career highlights, inspirations, and most importantly, his star subjects…
When asked what his most memorable shoot to date was, he replied…
It's very difficult to say as they are all so unique and so memorable in their own way. If I think of some, I would have to say when I first photographed Madonna for Versace in the 1990s. That was a real moment for me because when the campaign came out they printed a page just saying "Versace presents Madonna by Testino". It's very rare people get recognized by just their last name, so that was very memorable – like the first time I was part of the group of photographers that are known by just their surname: Avedon, Newton, Penn…
Madonna Supports APPS FOR RED Initiative
December 1st will be World AIDS Day. Red.org & Apple have launched the APPS FOR RED initiative to help in the fight against AIDS.
Through December 7, every time you purchase a participating app, 100% of the proceeds go to the Global Fund to fight AIDS.
Go ahead and download your favorite Apps now!
To learn more about the initiative or to find more ways to join the fight, please visit red.org
Every generation is known for something. Let's be the one to deliver an AIDS FREE GENERATION.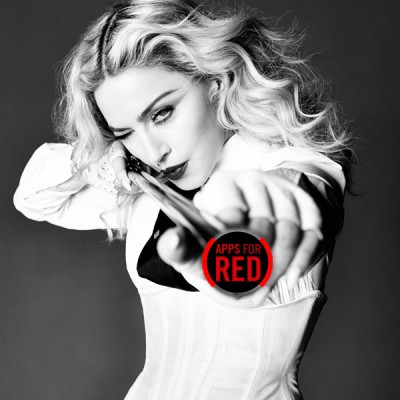 Guess who
Here's Mert Alas' latest teaser on Instagram…
Guess WHO ? Coming Soon @interviewmag #mertalas #mertandmarcus #fabienbaron
Here's an old Instagram picture posted by Madonna…
Jennifer Lopez "inspired" by Madonna?
Jennifer Lopez' AMA performance intro reminds us a lot of "Vogue" by Madonna…

Madame X is available in Box Set, CD, Vinyl and Cassette!
Get your copy HERE!
comments powered by

Disqus