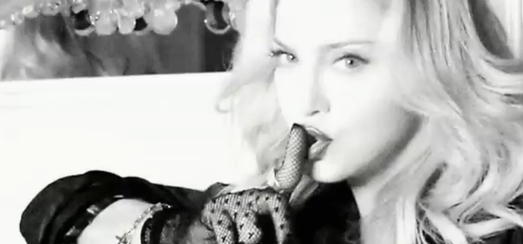 Madonna's personal message for MDNA SKIN, which was launched in Japan this past February in collaboration with MTG, Japan's leading beauty company.
The state-of-the-art treatment system consists of three components:
The clay oil therapy inspired CHROME CLAY MASK, made with a base of clay from Montecatini Terme in Italy, which performs multiple functions that enrich the skin.
The SKIN REJUVINATOR – the specialized Magnetic Force and Deep Derma induction system devised to remove impurities and revitalizes the skin.
THE SERUM – based on an original formula that was created exclusively for Madonna, it creates a glowing effect when used alone and is further enhanced when used with the CHROME CLAY MASK and SKIN REJUVENATOR.
Check out more pictures & videos from the official MDNA SKIN release party in Tokyo!
Looking for Love in all the wrong places! Fear makes you focus……#rebelheart

Madame X is available in Box Set, CD, Vinyl and Cassette!
Get your copy HERE!