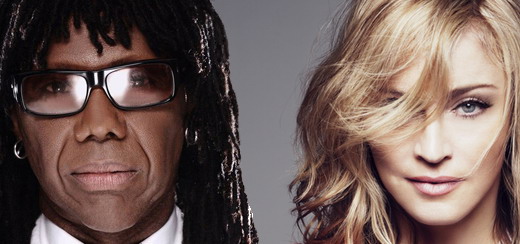 During a Google+ Hangout with Nile Rdogers, Billboard's charts guru Keith Caulfield sent in a Madonna question.
Here's a transcript by Madonnarama…
Keith Caulfield: Do you have any unreleased Madonna material and/or would you like to work with Madonna again?

Nile Rodgers: I don't have any unreleased Madonna material because Madonna knew exactly what her album was going to be when we did 'Like a Virgin'.
The only song that I had any input in bringing into the mix was… we did a cover of a Rolls Royce's ballad called 'Love Don't Live Here Anymore'. That was a final last-minute decision.
The way that I make records, believe it or not, there are not many outtakes in my world.
Once we got it right, we just moved onto the next song.
As Madonna would say, 'Time is money and the money is mine'. That was her point of view. The tape cost money and things like that, so when we were doing records we had to be very budget-conscious.

Madame X is available in Box Set, CD, Vinyl and Cassette!
Get your copy HERE!