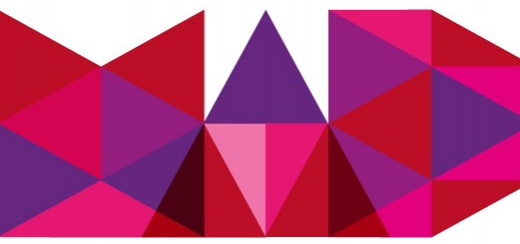 Matteo Maccarinelli wants to create his own documentary on Madonna, her legacy and the fans.
Want to be a part of it?
Here are all the details…
Dear Madonna Fans,
a documentary about YOU is in the works!

Everybody knows Madonna. Some people love her, some people loathe her. The simple fact remains, everybody knows her name, and everyone knows exactly who she is. She is a record breaking singer, an award winning songwriter, a Golden Globe winning actress, a writer, a director, a style icon and philanthropist… she is, without argument, a one off, an Icon..

A career that began in the early 1980's, Madonna Louise Veronica Ciccone imposed, through her music and imagery, her opinions, her views and her strong personality to an unsuspecting World.
Over the years, without doubt, she has single handedly managed to amaze and surprise, to scandalize, to shock. She has influenced fashion, music, photography, the myths of femininity and masculinity. She fought and continues to fight for the rights of the minorities worldwide.

As Oscar Winning actress Susan Sarandon once said in an infamous yet recognized quote: "The history of women in popular music can, pretty much, be divided into before and after Madonna",
And she was right.
Madonna has changed pop music panorama. She has sold more than 300 million records worldwide (this number continues to rise) and she is recognized by the music industry as the best-selling female recording artist of all time, named in The Guinness World Records.` Time` magazine highly rates and includes Madonna to be one of the "25 Most Powerful Women of the Past Century" , stating her as being an` influential figure in contemporary music`.
And today, over thirty years later, Madonna still manages to garner surprise from her longstanding fans and to intrigue and beguile the new generations of listeners.

Holding on to the top spot, named `Queen of Pop` for over thirty years in the vicious and fickle music industry is no mean feat and an unheard of achievement. Many of the music artists of the 80's and later, some contenders to her crown, have already disappeared into the archives, not Madonna. Her last tour, her 9th, entitled The MDNA Tour, performed worldwide during 2012, resulted in Madonna beating her own
previous record of highest grossing tour by a female ever, earning the coveted accolade by Billboard as `Top Tour Of 2012`.

It is perfectly clear that a Global Music Icon like Madonna must have a huge, loyal and active fan base. Madonna is aware of that and doesn't miss an opportunity to remind us, in her acceptance speech at the Billboard Music Awards Madonna stated "I would like to thank my fans, all of you, because without you I wouldn't have a show to do! A showgirl needs her fans! Thank you for supporting me for three decades. Without you I truly wouldn't be here".

Without doubt, there is Thanks to be given to Madonna by her fans for what she has given to them. Madonna isn't just a singer, over the years she has become a symbol of strength, bravery and freedom of expression. She has shown her fans how important it is to believe in themselves. Madonna has taught them to freely express themselves without the worry of being judged. She has helped many feel able to face difficulty with bravery. Madonna, her attitude and her music has undoubtedly been the soundtrack of
the majority of her fans lifetime, guiding them during the good times and the bad times.

This explains what "MAD for Madonna" is all about, what impact has the Queen of Pop's career had on her fans? What does Madonna represent to the fans? How and where did it all start? How has your life changed, with credit to her? What does Madonna mean to you?

The personal stories of the MAD will be intertwined with the main stages of Madonna's career, seasoned with anecdotes and life experiences.
It will not be a classic, usual biographic documentary about Madonna; the focus will be on the MAD.

Are you MAD for Madonna? Then come join our party! Head to our website (www.madonnadoc.com) and Express Yourself! There you will be able to upload videos, pictures, drawings, songs, covers or to simply write something about Madonna, you're Queen. Do whatever you want!

All entries from you will have a chance to end up in the documentary!

Now is your chance… Stand in the back or be the star?

Are you MAD enough?

We are Social too:
facebook.com/madonnadoc
twitter.com/mad4madonnadoc
youtube.com/madformadonnadoc
instagram.com/mad4madonna

If you want to support us:
gofundme.com/madonnadoc

Madame X is available in Box Set, CD, Vinyl and Cassette!
Get your copy HERE!