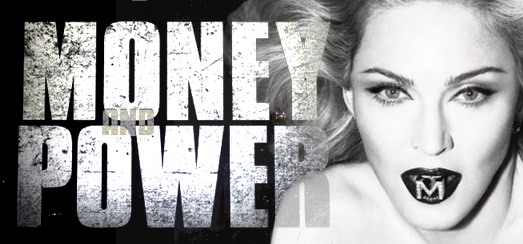 We all know legendary Madonna-hater Roger Friedman regularly posted articles on Forbes that were full of lies and negative comments towards Madonna.
According to Wikipedia, Forbes is an American business magazine owned by Forbes, Inc. Published biweekly it features original articles on finance, industry, investing, and marketing topics.
When the MDNA album launched, Roger Friedman made it his personal mission to discredit the album and Madonna. After claiming it wouldn't reach the #1 spot on the US charts, which it of course did, he used every possible excuse to minimise its success.
Today Forbes announced their 2013 list of the world's most powerful celebrities.
Unlike most Forbes lists, which are base on earnings or net worth, they decided this time to take the abstract parameter "fame" into account, which is based on impact across social media platforms.
Even though they acknowledge that Madonna is the highest-earning musician of the past 12 months, it's apparently not enough. According to them, female musicians Lady Gaga and Beyoncé had a better year.
Yeah right…
Here is Forbes' top 10 World's Most Powerful Celebrities and their revenue …
1. Oprah ($77 million)
2. Lady Gaga ($80 million)
3. Steven Spielberg ($100 million)
4. Beyoncé ($53 million)
5. Madonna ($125 million)
6. Taylor Swift ($55 million)
7. Bon Jovi ($79 million)
8. Roger Federer ($71 million)
9. Justin Bieber ($58 million)
10. Ellen Degeneres ($56 million)
What do you think?

Madame X is available in Box Set, CD, Vinyl and Cassette!
Get your copy HERE!