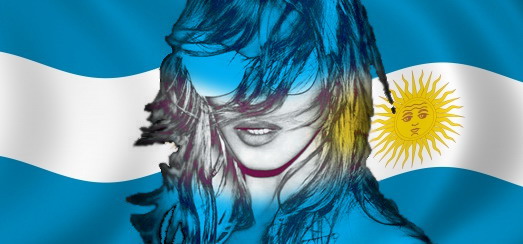 You took pictures, videos or just want to tell us about your MDNA Tour experience, do not hesitate to send us an email at [email protected]
—
The power went out at end of "Open Your Heart" and Madonna finished the song singing in a megaphone. One hour later, the show resumed with Vogue.
More details on the blackout by Jamesy…
I was busy filming the show off the big screen in the GC – the video screens flickered green then EVERYTHING OFF – all video screens black – all sound off – all lights off.

Emergency lights came on illuminating stage and for another couple of minutes it seemed Madonna and dancers didnt' realise what had happened. When I turned the camera to the stage they were all still doing OYH.

Then she realised and it went really mad. They got her a loudspeaker and it didn't work and no-one in the whole place know what was going on.

A FULL HOUR LATER the show resumed with Vogue.

Power outtage meant show didn't end till after 2am.
More interesting/funny facts by Jamesy…
At end of soundcheck everyone on the tour came on stage for a big group photo with Madonna!!!!

Oh – and a few jokes were played during the show – funny costumes during the last section and it looked like they put something in her drink for Human Nature!!!

She had END tatooed on her back.

Dancers didn't wear the masks for Best Friend/Hearbeat.
FAN VIDEOS

FAN PICTURES

CREW PICTURES

Thanks to everyone who shared their material!

Madame X is available in Box Set, CD, Vinyl and Cassette!
Get your copy HERE!