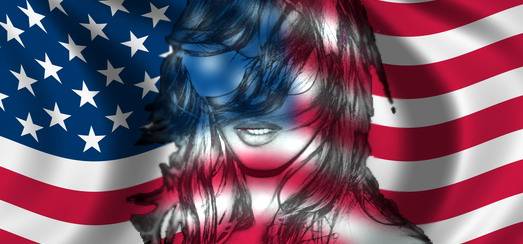 You took pictures, videos or just want to tell us about your MDNA Tour experience, do not hesitate to send us an email at [email protected]
—
FAN VIDEOS

CREW PICTURES

REVIEWS

Science has spent billions of dollars trying to discover the secret of perpetual motion … or to determine is such a thing actually exists.
It does. And it turns out that most of the figures and equations of Newtonian physics are pretty much extraneous. Only one word is necessary:
Madonna.
For two hours Saturday night at The Q, the 54-year-old pop superstar proved that the only true law of physics is this one: a body in motion tends to remain in motion if its name is Madonna Louise Veronica Ciccone.
Madonna and cast of acrobatic and rubber-limbed dancers — including for one brief interlude her breakdancing son Rocco — shucked, gyrated, twirled, and came within a hairsbreadth of becoming human superconducting supercolliders. The 2008 Rock and Roll Hall of Fame inductee ripped through 21 songs — not counting medleys of some of her hits in the video interludes that divided the show and subsequently turned her MDNA Tour into four-part dissection of a career begun with the 1982 release of her self-titled album.
But it's really not fair to say that in those four parts — Transgression, Prophecy, Masculine/Feminine and Celebration — Madonna merely sang and danced. That's like calling a diamond a really shiny rock. Looking gorgeous in an array of outfits that signified the different periods of her life in musical stardom (and showed off a body that was cut but curvaceous, totally unlike the unhealthy emaciated look of her recent past) Madonna was able to not only meld but LEAD a company of dancers who could make both the Alvin Ailey and the Russian Bolshoi Ballet troupes envious.
Truthfully, for the first part of the show — which began with a Gregorian chant that fed into "Girl Gone Wild," and a bloody "Revolver," "Gang Bang" and "Papa Don't Preach," the heavy-handed vocal effects and strenuous dance movements made it seem likely that there were more taped vocals than live. Indeed, it wasn't until a breathy "Hello, Cleveland!" from Madonna in full majorette mufti that it became absolutely clear that the microphone was more than a prop.
But the reality is that Madonna has transcended the typical concert. A Madonna show is a Broadway musical wrapped in an MTV video, enhanced by a shape-shifting set that was almost another member of the dance company. It wasn't until the penultimate tune, "Like a Prayer," that a sense of spontaneity managed to cast off a feeling that every movement, every step, every shoulder shrug was carefully choreographed.
Vocally, it wasn't perfect. But Madonna never has been about pitch-perfect vocals. She began her career as a dancer and segued into singing. Did pretty well at it, too. Madonna easily could turn a show into a live greatest hits album. After all, her storied career has yielded a dozen albums and 14 No. 1 singles; just rolling through those would've left the crowd happy.
Happy, but not spent, which is how she left them Saturday night.
Her job wasn't made any easier by the opener, DJ Paul Oakenfold. Boring remixes of tired songs made his hourlong set seem like two.
Thanks to everyone who shared their material!

Madame X is available in Box Set, CD, Vinyl and Cassette!
Get your copy HERE!