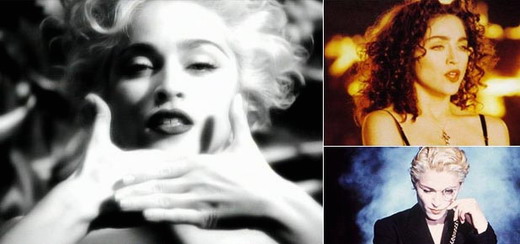 Who's that girl celebrating her 30th anniversary on Billboard charts today? Madonna.
Thirty years ago today, on Nov. 6, 1982, Madonna made her Billboard chart debut, entering the Dance/Club Play Songs tally at No. 40 with "Everybody." Since then, our charts and pop music have never been the same.
"Everybody" was Madonna's first single for Sire/Warner Bros. and the first of an amazing 60 hits on the Dance/Club Play Songs chart (so far) for the diva.
Here is a look at a few of the entertainer's amazing Billboard chart feats through the years:
A record 156 No. 1s. Given her multi-format appeal, winning support at pop, dance and adult formats, Madonna leads all artists for the most No. 1s on all Billboard charts combined. When her latest single "Turn Up the Radio" ruled the Sept. 8 Dance/Club Play Songs chart, Madonna logged her record-extending 156th leader on an active, current-based domestic Billboard survey.
A record 43 Dance/Club Play Songs No. 1s. Essentially, if Madonna releases a single and it charts on Dance/Club Play Songs, it's a safe bet to assume it'll go to No. 1. Since 2000, she's placed 26 hits on the survey. Of those, all but five have gone on to lead the list. Madonna is clearly the Queen of the Club. (Janet Jackson is next with 19 No. 1s.) Madonna is on the verge of tying George Strait's record for the most toppers on any single Billboard chart; the country legend has earned 44 No. 1s on Country Songs.
A record 38 top 10 Billboard Hot 100 singles. In the 54-year history of Billboard's signature songs chart, Madonna has earned a record 38 top 10 hits. With 34, the Beatles rank second. Madonna first reached the Hot 100's top 10 with 1984's No. 10 hit "Borderline," which began her streak of 17 consecutive top 10s through 1989's No. 2-peaking "Cherish."
She most recently reached the region with 2012's No. 10 hit "Give Me All Your Luvin'," featuring Nicki Minaj and M.I.A.
56 Hot 100 hits. Madonna first dented the Hot 100 almost a year to the day after she made her Dance/Club Play Songs arrival. "Holiday" was her first Hot 100 hit, partying its way onto the chart on Oct. 29, 1983 at No. 88. It eventually rose to No. 16, the first of 32 straight top 40 hits for Madonna. Among women, only Aretha Franklin (73) has made more Hot 100 visits than Madonna, while Taylor Swift ( as of last week) and Dionne Warwick have also tallied 56 entries.
12 Hot 100 No. 1s. Madonna's haul of chart-toppers is the fourth-best all-time. (The Supremes also boast 12 No. 1s). Only the Beatles (20), Mariah Carey (18) and Michael Jackson (13) have earned more. Madonna first hit No. 1 with 1984's "Like a Virgin," which spent six weeks atop the list (her second-longest reign; only 1995's "Take a Bow" (seven frames) led longer.) Madonna has also ruled with "Crazy for You" (1985), "Live to Tell," "Papa Don't Preach" (1986), "Open Your Heart," "Who's That Girl" (1987), "Like a Prayer" (1989), "Vogue" (1990), "Justify My Love" (1991), "This Used to Be My Playground" (1992) and "Music" (2000).
20 Billboard 200 top 10 albums. Madonna has rung up 20 top 10 albums on the Billboard 200 chart, the second-most among women after Barbra Streisand (32). Among all acts, Madonna and Bob Dylan are tied for the sixth-most top 10s, trailing only the Rolling Stones (36), Frank Sinatra (33), Streisand, the Beatles (30) and Elvis Presley (27). Among Madonna's 20 top 10 sets are eight No. 1s (also second only to Streisand, who's banked nine.) Madonna most recently topped the Billboard 200 with "MDNA" upon its April 14 debut.
5 Adult Contemporary No. 1s. After arriving as a dance diva, Madonna soon crossed to adult audiences, widening her appeal and helping to ensure that her catalog of hit singles scores daily airplay today.
She's led AC with "Live to Tell" (1986), "La Isla Bonita" (1987), "Cherish" (1989), "I'll Remember" (1994) and "Take a Bow" (1995).
A No. 1 … even when she's not No. 1. Madonna's songs have found a place atop a Billboard ranking even when she's not singing them. The cast of Fox's "Glee" crowned the May 8, 2010, Billboard 200 with the "Glee: the Music, the Power of Madonna" EP. Four of the release's covers reached the Hot 100 – "Like a Prayer" (No. 27), the "Borderline"/"Open Your Heart" mash-up, "Like a Virgin," and "4 Minutes" – reinforcing that the Queen of Pop's music continues to reign among each new generation.

Madame X is available in Box Set, CD, Vinyl and Cassette!
Get your copy HERE!