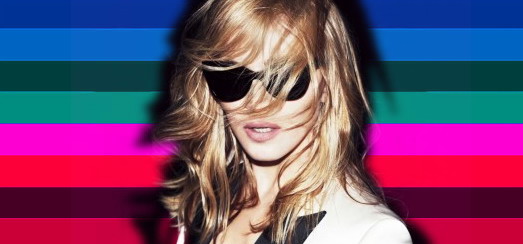 Madonna's MDNA tour has gotten plenty of ink for what the Queen of Pop has done onstage.
The LA Times has now checked in with Team Madonna to gather some facts about what has gone into the show, which reportedly could become one of the top 10 biggest tours of all time.
Here's a breakdown of Madonna's MDNA show by the numbers:
2.1 million fans are expected to have seen the show by the time it wraps in South America.

72,000 fans saw Madonna's sold-out show in Quebec, the largest attendance of the entire tour.

16,630 miles of road were traveled during the U.S. leg alone.

700 wardrobe pieces are required for all the performers onstage.

410 bottles of aspirin have been used, so far, by the 130-person crew.

374 is the weight, in tons, of Madonna's massive stage.

116 minutes of approximate stage time for the Material Girl, unless she adds "Holiday" to the night's setlist.

90 speakers are hung onstage.

89 shows in total in 28 different countries — 18 of those stops were in cities where Madonna had never performed.

29 trucks carry the tour's production (36 will be required for the South American leg).

24 guitars are used by Madonna and her band each night.

16 different salad dressings at required by the crew for nightly craft services.

15 buses to take the show from city to city.

9 drummers soar in the air during "Give me all your Luvin'" with another 9 on the floor.

7 songs from Madonna's latest album, "MDNA," are on the setlist.

4 customized microphones in gold, silver, chrome and black are used by Madonna during the show.

3 physical therapists are on hand for the 22 dancers.

1 son of Madonna, 12-year-old Rocco, also performs in the show.

Madame X is available in Box Set, CD, Vinyl and Cassette!
Get your copy HERE!