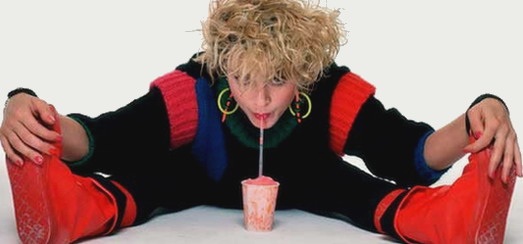 Iconic photographer Richard Corman remembers the first time he met Madonna.
He told Rolling Stone Magazine…
"[It was] in the summer of 1982 at her apartment on the Lower East Side.
Prior to entering the building, I had to call her from a phone booth from across the street as she let me know, under no uncertain terms, that I was not to enter the building without her alerting all of the tenants due to a lot of illegal activity going on, on the stoop and on the ground floor – which she had no part in.
She offered me black coffee and gum on a silver-plated tray. That was the introduction.
A few minutes later, we were moving about her apartment and I was photographing her in her kitchenette, at the stove, on her desk chair."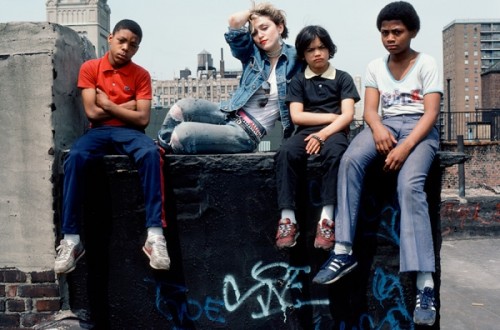 The proto-street-style photos that resulted from the spontaneous shoot have never been seen… until now. Last night at W Hotel Mexico City, the candid shots were unveiled to the public as part of a new traveling exhibit sponsored by the hotel group and Vitaminwater. Curated by Rock Paper Photo and Madonna's manager, Guy Oseary, the installation presents Corman and George DuBose's photography juxtaposed against Alec Monopoly's custom graffiti art. The exhibition will hit New York's W Hotel in December.
One enticing photo shows Madonna pouting prettily from a bench, sandwiched between a row of bemused eldery locals. Another portrays the denim-clad singer on a rooftop, hanging with some kids who are trying endearingly hard to look tough for the camera. This type of cross-generational camaraderie was an everyday thing for Madge, according to Corman.
He says…
"She was absolutely the pied piper of the neighborhood, and all of the kids sang and danced with her on the rooftop almost daily. She carried her boombox up to the roof – the kids would hear the music playing and run upstairs to dance with her as she sang and listened to her demo tapes."
Corman, who later shot the Talking Heads for a Rolling Stone cover story, calls the creative climate of the Lower East Side at the time "fearless." There were many restless innovators, many talented people trying to make a mark. Still, the future pop queen managed to find her own dynamite niche in both style and sound.
Corman adds…
"She took it upon herself to inspire a sensibility that had never been seen before.
She was, and to this [day] still is, an original.
Today, there would be an entourage of about 30 people around her.
Back then, it was just her and I. It was simple; it was poignant.
It felt like we captured something that was genuine."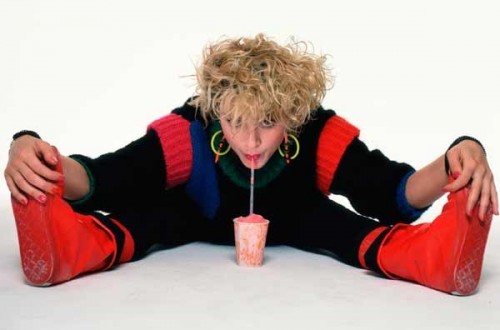 Madame X is available in Box Set, CD, Vinyl and Cassette!
Get your copy HERE!