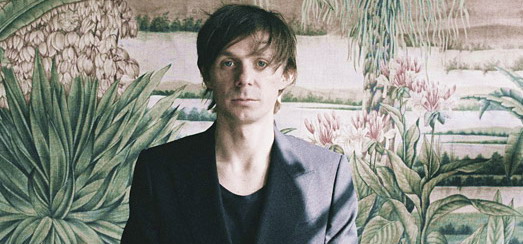 French DJ Martin Solveig says that being Madonna's latest musical boy toy has given him some welcome education and seasoning. He opened for the European leg of Madonna's MDNA Tour and will be on 20 shows in North America.
Solveig produced six tracks on Madonna's 2012 release "MDNA" — including "Beautiful Killer" and "Give Me All Your Luvin' " with Nicki Minaj and M.I.A.
He tells Billboard…
"It's given me a bit more maturity and experience in the process of collaboration with an artist of that level.
Before this I was very, very inexperienced in collaborating with that kind of artist.
I realized I was in some ways a little naive. So on a personal level I learned how to make music, not just for myself but really how to work on a collaboration level.
There's a lot happening for me at the moment.
Of course the fact I collaborated with Madonna is a big deal, but I don't know how much of that is the main thing or the platinum record I had around the world with (2010's) 'Hello' or just the sound I make. It's probably a mix of different things, and I'm trying to stay balanced about everything."
Solveig says the greatest surprise he had in working on MDNA was how hands-on Madonna was with the music.
He recalls…
"I had a lot of things in my head, but then I realized it was not going to happen the way I thought — meaning we were really going to be working together, which is quite unique.
A lot of times a singer will just say, 'I like this instrumental' or 'I like this idea' or take a top line and then go work with it.
But with Madonna, we worked more old school, really sharing the experience of making music together in a room at the same time.
So basically all the plans I had in the first place were gone and she took the lead — and it was an even better experience.
I see myself as a creative person, and I think I want to work as a music producer for the next years and that's what I'm going to keep doing and hopefully work with some more exciting artists like Madonna.
And then at some point I would love to make the move into the movie industry and direct more short movies or maybe even a feature film. That would be the ultimate dream."
Source: Billboard

Madame X is available in Box Set, CD, Vinyl and Cassette!
Get your copy HERE!