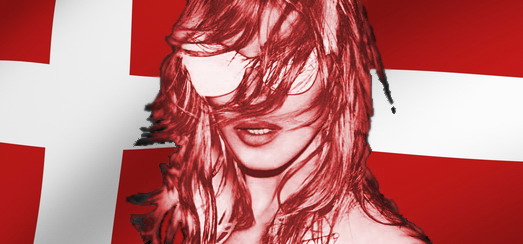 You took pictures, videos or just want to tell us about your MDNA Tour experience, do not hesitate to send us an email at [email protected]
—
FAN VIDEOS

FAN PICTURES

CREW PICTURES

REVIEWS

Madonna was on stage in Copenhagen on 2 July. The doors was supossed to open at 18:00, but Madonna was still rehearsing, so people wasen´t let in before 18:30. Where Madonna still was rehearsing Love Spent… She the wrapped up, telling her fans `allright Denmark, you hear the rest next time….
Madonna then sat on the stage and talked to the band, and the dancers all sat and looked out on the audience. The show started at 22:10.
It was a very good show. The audience was a bit doll though. Madonna let people in the audience sing along, she talked to the crowd, gave hands and talked about being prejuidice. At one point she saw a sign saying Madge, she then say´d… Take that sign down, i hate that name. And it was immidiately removed…
The opening number is amazing, to die for, people was jumping up and down. I think everybody enjoyed the show, exept Like a virgin, people seemed a bit bored during that part….
I was at the Golden Trianle, and Jodie Foster was sanding right behind me, watching the show.
Mr. Kim jessen
Ballerup
Denmark.
Thanks to everyone who shared their material!

Madame X is available in Box Set, CD, Vinyl and Cassette!
Get your copy HERE!