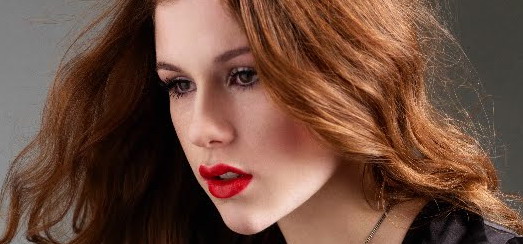 Katy B has defended Madonna's decision to experiment with dubstep on her latest album, saying that everyone has the right to try whichever style the want.
Madonna has faced criticism from critics as well as fans of electronic music for what they see as she was jumping on the dubstep bandwagon whilst it is the flavour of the month. However, speaking to Gigwise, Katy said that she herself may not have made dubstep tunes were it not for the fact it was the music her friends were making at the time.
"The thing is to stay a relevant artist you have to evolve.
If she went and made 'Like A Prayer' again it would be a bit boring.
To stay interesting you have to work with your contemporaries.
I think everyone jumps on a bandwagon in some ways, it just depends on what level.
When I first started writing songs I was jumping on a bandwagon a bit, even if it was a bit lower down the food chain so to speak. I guess Madonna is doing the same thing but just with the whole world looking at her.
As long as she's passionate about it, that's all that matters.
She's been making dance music before I was even born."
Listen to some of Katy B's incredible work…

Madame X is available in Box Set, CD, Vinyl and Cassette!
Get your copy HERE!