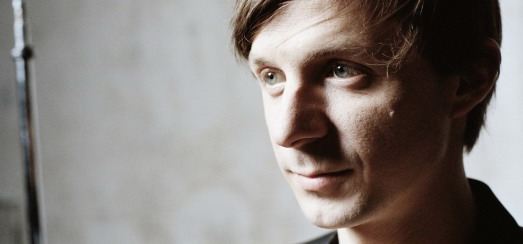 Martin Solveig is going to be one busy guy for the next month. Most recently, the French DJ got the 2012 MTV Movie Awards crowd on their feet when he wowed everyone as the house DJ, remixing themes from classic movies like "Star Wars" and "Jaws."
Solveig had a tight schedule during Movie Awards weekend, coming straight from overseas to Los Angeles for the big event. So what was Solveig up to? Well, he had just kicked off Madonna's MDNA Tour in Tel Aviv, Israel, as her opening act.
He told MTV News…
I'm doing the opening so this is a completely different thing and so I discovered the whole show.
I was really amazed and shocked and there's so much going on.

To see the music that we made in the studio all of a sudden play to a massive audience with all those productions and sets, dancers. Coming from France… we do shows and stuff, but it's not to that level. For me it's a shock.

We were working with no limits. I think the only thing that she said when we started was, 'I just want people to be able to dance to my music and connect easily with my music,' and also probably to take some risks at some point. Other than this, it was open to any kind of experimentation.
Solveig will be joining Madonna for several stops as she hits 26 European and Middle Eastern countries before returning to the United States on August 28 in Philadelphia. Solveig admitted that the idea of performing in front of massive crowds each night isn't the only exciting thing about being on tour, it's seeing his music come to life.
Solveig worked with Madonna on several songs off her chart-topping MDNA album, including the lead single, "Give Me All Your Luvin."
On Tuesday, Madonna announced that London dubstep duo Nero will open for her on the North American leg of her world tour.

Madame X is available in Box Set, CD, Vinyl and Cassette!
Get your copy HERE!