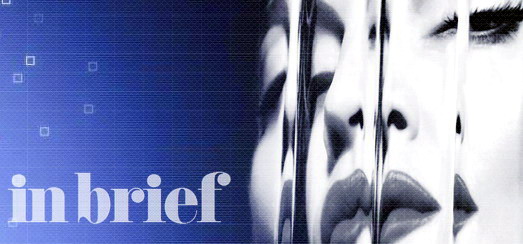 New VH1 poll for Greatest Woman in Music
After crowning Madonna the number one "Greatest Woman in Music" this week, VH1 is hosting a new poll on their website and this time fans can participate.
First up is Madonna vs. Lady Gaga, so hurry up and vote HERE!
Alternative view of Madonna's Super Bowl Halftime show
This next video is definitely a MUST-SEE: Father and his two kids enjoying Madonna's Super Bowl halftime show.
Karl Lagerfeld on M.I.A. and her middle finger during Madonna's Super Bowl Performance
Karl Lagerfeld – the most opinionated man in fashion – recenty shared his thoughts on M.I.A.'s middle finger during Madonna's Super Bowl Performance for Metro International…
"Nowadays people give the middle finger quite quickly – it's not the best behavior. Everybody does that, what's new about that? It's just become a bad habit. People in magazines are 50% bimbo and 50% pregnant women."
Madonna World Tour rehearsals have started
Monte Pittman tweeted the following…
It's on…
Accompanied by a picture of him, Kevin Antunes, Brian Frasier-Moore and Ric'key Pageot…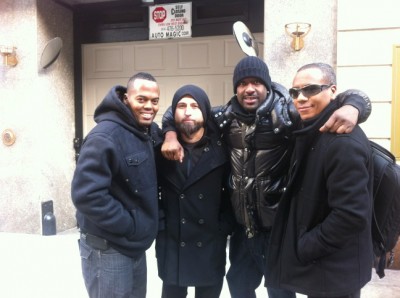 This week, Monte Pittman was also the guest of LA Talk Radio and told them…
MDNA is beyond phenomenal. Everything is interesting all the way through, it's really cool!
Thanks to Axe-Static_Process
Madonna's W.E. to appear exclusively on Netflix
The Weinstein Company just announced a multi-year licensing agreement with Netflix, an American provider of on-demand Internet streaming media in the United States.
W.E. by Madonna will appear exclusively on Netflix within one year of their theatrical release.
Read the full article…
Whitney Houston rocking out to Madonna's Super Bowl halftime show
TMZ posted a video of Whitney Houston having a blast watching Madonna's Super Bowl halftim show, just five days before her death…
They also state that sources close to her said she raved about the performance and then reminisced about the days when she would battle Madonna on the music charts.
Madonna Holds Impromptu Whitney Houston Tribute
According to Us Magazine, last Friday night, Madonna, hit up NYC hotspot Mister H in the Mondrian Soho hotel, where she showed up with a large group of her background dancers.
A source told Us Weekly…
"Madonna was sitting down, watching as her dancers showed up their skills.
When the DJ began to spin Whitney Houston's 'I Wanna Dance with Somebody,' Madonna perked up and started lip-synching the words."
Details on the Madonna Abu-Dhabi Concert
Tickets for the hugely anticipated Madonna concert on June 3rd, 2012 in Abu Dhabi will go on sale at mid-day on February 27th, 2012.
The Abu Dhabi concert will be held at "Yas Arena", Yas Island.
Ticket prices were announced for the show by organisers "FLASH Entertainment" today.
"General Admission" tickets start at Dh250 (remaining tickets at Dh495), all-seated "Grandstand" tickets are priced Dh695 and "Golden Circle" tickets at Dh1,095.
A limited quantity of "VIP" hospitality packages will also be available at Dh2,295.
Each "VIP" Hospitality package will include a "Golden Circle" ticket to see Madonna live in Abu Dhabi, exclusive tour gift, official tour program, a dedicated "VIP" reception, a commemorative tour laminate, private entrance to the concert site and a "VIP" parking pass (limited quantity), according to a statement.
Mira Sadek from "Flash Entertainment" said:
"Since we announced the Madonna show, we've had hundreds of calls and e-mails from fans all over the region.
You can feel the tension rising as we get closer to the on-sale date of February 27th."
Tickets and packages can be bought from www.thinkflash.ae and a limited quantity across select "Virgin Megastore" outlets in Abu Dhabi and Dubai.
Watch the Trailer for the Abu Dhabi concert…
Still looking for tickets? Viagogo, the official premium and secondary ticketing partner for Madonna's 2012 world tour, is still selling tickets to every show: Tickets for the 2012 Madonna World Tour
Israeli Madonna fans want peace in the Middle East
When Live Nation announced that Madonna's world tour would start in Tel Aviv, not getting a ticket was not the only fear Israeli Madonna fans were facing. Since so many artists (like the Klaxons, Pixies and Gorillaz) have cancelled their Israeli shows in the past because of government tensions, the fans are now concerned: will Madonna follow their lead? Will the show be called off in case of a possible war with Iran? Kobi Zvili asked himself this question before he created a Facebook group, where he asked Israel's prime minister Benjamin Netanyahu to please not attack Iran, or if he must, at least not before the long waited Madonna concert.
Read the full interview with The Wild Magazine!

Madame X is available in Box Set, CD, Vinyl and Cassette!
Get your copy HERE!