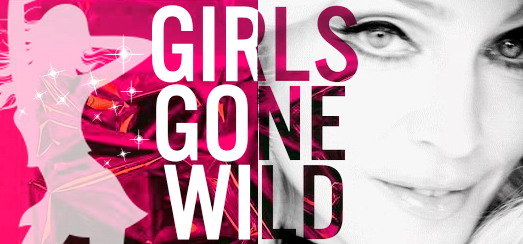 "Girls Gone Wild," the second single from Madonna's "MDNA," was born from the remote union of two Italian producers and a Canadian writer, all signed to Patrick Moxey's Ultra Music.
Moxey says…
"Obviously it's huge for us.
We have both the producer and the top-line writer; that's 100% share."
The mid-tempo, four-on-the-floor party track is a tougher take on the style of Madge's 2005 effort, "Confessions On A Dancefloor," produced by Stuart Price: It's undeniably dance, but with stronger electro than house markings. ("MDNA" in totality will probably be more diverse, featuring the production of disco house champion Martin Solveig on four tracks, and the darker, trance-ier William Orbit on five.)
Moxey traces the song's beginning back to early 2011, when Ultra Records artist Benny Benassi was preparing to release "Electroman," his fourth studio album. Moxey thought his aggressive style would "work well with some of the major American superstar artists," so he requested additional tracks from Benny and his longtime production partner, Ale (Alejandro) Benassi, also his cousin.
Benassi is best known for single "Satisfaction," a robotic take on the Rolling Stones original, which snagged a high-profile Wendy's synch back in 2003. Since then, he's made his mark with a hard-hitting electro-focused singles and DJ sets that nonetheless mesh with different genres, snagging a "Best Remix" Grammy in 2008 for Public Enemy's "Bring The Noise." (Skrillex just took the same award this year for his take on "Cinema," a Benassi original.)
Moxey selected a few tracks and shared them with Jenson Vaughan, a young top-line writer based in Vancouver. Vaughn had done extensive work with U.K. producer Ian Carey, on collaborations with artists like Timbaland, Kelly Rowland and Snoop Dogg.
Moxey adds…
"I was really attracted to his lyrics.
And I feel Benassi in my bones, because those bass-driven tracks are so inspiring.
It's a bit like cooking, like, 'Ooh, what would this sound like together?'"
Vaughn returned a demo just a week later, which Moxey shared with Benassi's European co-manager Paul Sears, who in turn sent it to Guy Oseary, Madonna's manager. Soon, the Benassi boys were on their way to London (from their home of Parma, Italy) to record with Madonna.
Moxey reports…
"She loved them.
Benny is such a quality person;
I think that made it all flow so much easier."
Two tracks from that session — "Girls" and "I'm Addicted" — made it onto "MDNA," with "Girls" opening the album.
Moxey says…
"A brilliant way to have hits is to create hits.
When you have very talented people around you, you just make the introductions, and maybe give them some direction. It's the essence of the A&R process, but it's so natural — it's not contrived."
Looking toward the release of the "GGW" video, Moxey says he isn't concerned with a reported lawsuit from Joe Francis, creator of the "Girls Gone Wild" series of co-ed flasher videos…
"When I looked at ASCAP, I noticed there were approximately 50 records called 'Girls Gone Wild.
This guy just thinks too much of himself."
Source: Billboard

Madame X is available in Box Set, CD, Vinyl and Cassette!
Get your copy HERE!