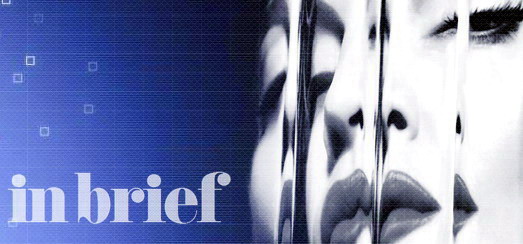 Madonna's "W.E." Expands in the US
In its second week, "The Weinstein Company"'s "W.E.", directed by Madonna, expanded from four locations to 17, taking in $57,660 – a per-location average of $3,392.
The movie now has grossed $121,807.
W.E. to be released on DVD and Blu-ray
Online retailers have the DVD and Blu-Ray versions of Madonna's latest movie W.E., which should be released on June 4th, already up for pre-order.
Pre-order W.E. DVD: Amazon US, Amazon UK
Pre-order W.E. Blu-Ray: Amazon UK
Pre-order W.E. Blu-Ray/DVD combo, including digital copy: Amazon US
Jeremy Irons: "I Remember Kissing Madonna"
Jeremy Irons on His Best Leading Actor Oscar Winning Moment in 1991 for Reversal of Fortune…
"Well, the worrying thing about it is, you know, you get a lot of sort of static noise in your head when your category comes up and my nightmare was to think I'd heard my name and to stand up and discover I hadn't, that it was my name saying that I'd been nominated or something, not that I'd won. What I seem to remember doing is thinking, well if everybody is looking and me and smiling, then that must mean that I'm the one who has won. Umm, and I think I waited for that moment. Because there's nothing more embarrassing than standing up if you haven't, you know? And that's to say your senses are so on edge that you could mishear. And I won! I kissed everybody I seem to remember. I remember kissing Madonna, I don't know Madonna. Well, I do now but I didn't then. She was sitting next to Michael Jackson, I very nearly kissed Michael Jackson. I was actually up for kissing everybody."
"Give me all your Luvin'" in the Charts worldwide
First week in the charts with a digital release only…
Finland – 1
Italy – 2
Netherlands – 2
Greece – 2
Spain – 2
Sweden (Digital) – 2
Belgium (Wallonia) – 3
France – 4
Belgium (Flanders) – 6
Canada – 11
Ireland – 11
US – 13
Denmark – 16
Australia – 25
Source: worldcharts.co.uk
Another Chicago Concert
A second show in Chicago has been added, taking place on September 20th 2012.
The Icon ticket pre-sale has already started.
The first Berlin Show is Sold Out! Another Show Has Been Added
Berlin newspaper der Tagesspiegel stated that the 15,000 tickets for the first Madonna Concert in Berlin on June 28 was sold out minutes after the ticket sale started.
A second show in Berlin has been added for June 30, check our Tour Page to get tickets!
Madonna World Tour to perform in Miami?
While Washington DC and New York shows are very close to be sold-out, the White Party Facebook page posted an interesting update:
Madonna's 2012 Concert Tour coming to Miami in November during White Party!!! Stay tuned for details.
Thanks Steve
Give me all your Luvin' remix by Nicki Romero
During Gatecrashers at Birmingham, Nicki Romero played his remix of Madonna's "Give me all your Luvin'".
Have a listen…
Live Nation France prosecuted for Sticky & Sweet Tour Marseille disaster
Back in July 2009, Madonna concert stage collapsed in in the French port city of Marseille, killing one and injuring eight
The accident happened at the 60,000-seater Stade Velodrome sports arena, home of the Olympique de Marseille football club. The concert, which was scheduled to take place on Sunday 19 July 2009, as part of Madonna's Sticky and Sweet tour, had been cancelled.
Around 50 technicians were working on the rigging and up to a dozen of them were underneath the stage when it collapsed. The roof was being lifted into place by four cranes when it became unbalanced, toppling one of the cranes which crashed into the structure below.
Yesterday, eight new prosecutions for involuntary homicide and injuries have been made in an investigation into the collapse of the stage.
Among the prosecuted are three company officials and three French service providing companies, among them show producer Live Nation France.
Official Madonna World Tour Trailers
Here's an overview of the different official Madonna World Tour trailers by Live Nation…
Finland
Israel (thanks Avihay)
France
North America
Bring Madonna to Pittsburgh
A diehard fan and ICONer is trying to bring Madonna's World Tour to Pittsburgh, PA!
There hasn't been a concert since 1985 here!! If you want to help him, join his facebook page here!

Madame X is available in Box Set, CD, Vinyl and Cassette!
Get your copy HERE!