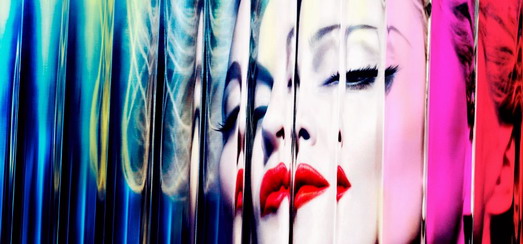 In a few hours, iTunes will be offering an exclusive global pre-order of an 18 track Deluxe Edition of MDNA including one exclusive remix from Madonna's new album.
For now, the official Madonna.com website has already revealed a partial tracklist for this Deluxe edition.
Girls Gone Wild*
Gang Bang
I'm Addicted
Some Girls
I Don't Give A
Turn Up the Radio*
Give Me All Your Luvin'*
B-day Song*
Superstar
I'm a Sinner
Masterpiece*
Falling Free
Love Spent*
I Fucked Up
Beautiful Killer
* As revealed by Madonnarama
iTunes just revealed one of the bonus tracks:
Give Me All Your Luvin' (FAO Remix) [feat. Nicki Minaj and LMFAO] (Bonus Track)

Madame X is available in Box Set, CD, Vinyl and Cassette!
Get your copy HERE!