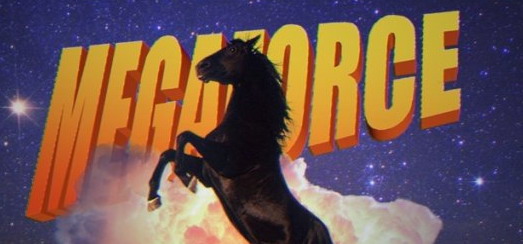 Raphaël Rodriguez and Clement Gallet, who make up half of Megaforce, the directing team behind Madonna's upcoming single "Give me all your Luvin'," stopped by the MTV News offices Tuesday and had some interesting things to say about the video, which officially makes its world premiere Friday.
Rodriguez said their first meeting with producer Martin Solveig was "interesting" and that it quickly became clear that the video should be "about happiness and something really sunny."
Not only did the vibe of the track dictate how the video would look and feel, but so did the fact that Nicki Minaj and M.I.A. appear on the song alongside Madge…
We said, 'Wow, it's quite interesting that it's a mix between these three artists.' They are not a part of the same universe for us. So it was interesting to hear this mix and different kind of music.
MDNA drops on March 26 and will also feature production from William Orbit, the Demolition Crew, Marco "Benny" Benassi and Alessandro "Alle" Benassi, Hardy "Indiigo" Muanza and Michael Malih. A teaser for "Give Me" is slated to premiere Thursday night on "American Idol."
Have a look at the video…

Madame X is available in Box Set, CD, Vinyl and Cassette!
Get your copy HERE!