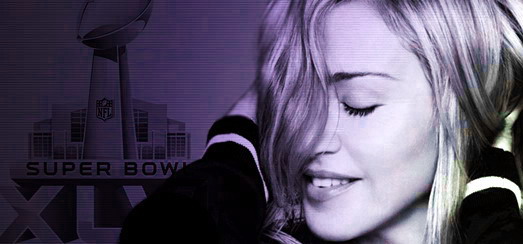 As tens of millions watch Madonna take the stage at the Super Bowl halftime show next Sunday, Jamie King expects to be in a production truck near the field watching the spectacle — his spectacle — unfold on video monitors.
Though this is his third Super Bowl (he appeared as a dancer with Michael Jackson in 1993 and choreographed Diana Ross' halftime show three years later), it's his first as a director — a no-brainer, since he's been Madonna's creative director for well over a decade.
When asked by Madison.com what he can reveal about the Super Bowl halftime show, he answers…
"Oh, that's not fair.
Well, it is Madonna, so expect the unexpected, right?
In our 16 years of working together, we like to make people wait for it."
UK Fans, the Super Bowl will air on Sunday February 5th, 2012 at 10.55pm on BBC One!

Madame X is available in Box Set, CD, Vinyl and Cassette!
Get your copy HERE!