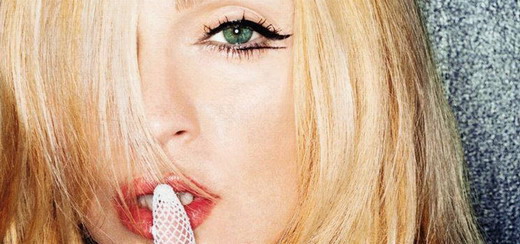 Madonna supports marriage equality
Madonna's official Facebook page just posted the following video to support marriage equality!
Emeli Sandé is a Madonna fan
The amazing and talented Emeli Sandé will be singing on The Graham Norton Show, where she will appear with Madonna.
She told the Evening Express…
It's exciting… I'm a huge fan of Madonna
Madonna's ski teacher had an incredible time
Ernest Marmet, Madonna's ski teacher in Gstaad, told the German press…
I met a charming woman: Madonna.
I spent eight incredible days with her.
I don't think I've met anybody who could learn so fast.
She's fit as a dancer.
She never wanted to stop and she was constantly asking for new exercises, so she could learn more.
Even when we had bad weather, she wanted to ski.
When they left, Madonna thanked me multiple times and promised to come back next year.
She's a woman with an incredible sense of humour and she's absolutely uncomplicated.
According to the tabloid, he even received tickets for Madonna's performance in Zurich later this year, June 17th.
Andrea Riseborough for The Observer
Andrea Riseborough was recently interviewd by Elizabeth Day for The Observer…
Madonna was so prepared and so passionate and wanted everything to be seamless. She has a wonderful eye for the aesthetic. She's just a brilliant human being… I have a huge admiration for her.
When asked if she had Madonna's number in her iPhone, she replied…
I can't answer that, sorry.
Rihanna admires Madonna
Apparently, Rihanna said the following about Madonna during an interview with Look magazine…
She [has] reinvented her style and music with success every single time, and at the same time remained a real force. She's fantastic.
Rosie O'Donnell and Penny Marshall talk "A League of Their Own"
To be cast in Penny Marshall's film A League of Their Own, actresses couldn't just look the part; they had to have the baseball skills too! Penny talks with Rosie about how she wouldn't let an actress read for a role unless she passed the "baseball test." Plus, find out why acting in the film was so important to Rosie and what it was like to play Madonna's best friend.
Madonna used to loiter like some weirdo
Madonna used to "loiter like some weirdo" in front of the building where Wallis Simpson used to live.
The singer is making her directorial debut with 'W.E', about the American mistress of King George VI whom he gave up the throne to marry in 1936, and admits the building where she used live in London fascinated her.
She told Sunday Times Culture magazine…
I filmed right around the corner and I did often go in front of her building and just stand around and loiter, like some weirdo, hoping to pick up something left in the air, some kind of magic left behind.
I tried to imagine the king driving up every day for cocktails. And it turned out my daughter's best friend lives in that building, so I was able to go inside.
Madonna – who married British director Guy Ritchie and moved to England in 2000 – also said she felt she could "relate" to Wallis' situation.
She added…
I could relate to her feeling an outsider. I think I'd moved here and got married and had to start my life all over again. I felt like I didn't know anybody, and had no circle of friends, so there must have been an unconscious connection there.
'W.E.' is in cinemas from January 20.
Arianne Phillips talks W./E. and Madonna
Adam Waldowski recently interviewed Arianne Phillips where they talked about 'W.E.' and Madonna..
Nightline Trailer
In case you haven't seen it yet, here is the trailer for Thursday's episode of Nightline featuring Madonna.

Madame X is available in Box Set, CD, Vinyl and Cassette!
Get your copy HERE!