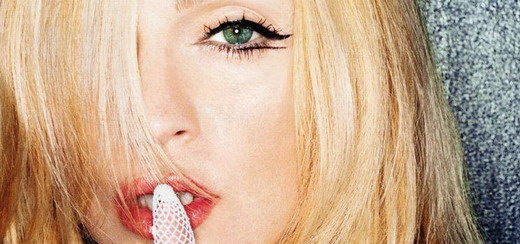 Audience tickets for the Madonna episode on The Graham Norton Show
Madonna is confirmed to appear on The Graham Norton Show to talk about W.E on Wednesday 11th January in London.
Tickets have been allocated for the audience of this show however there are a limited number of tickets available exclusively for fans of Madonna. They will be allocated on Monday (9th Jan).
If you would like to be considered for a ticket please email: [email protected] with a contact telephone number.
IMPORTANT – Please make the subject of the email – LIMITED-GN-MADONNA
Thanks to AllAboutMadonna
Madonna to attend London premiere of W.E.
Next week, on Wednesday 11th January 2012, W.E. will be premiering at the Leicester Square in London before its public release on January 20th.
It has been confirmed by multiple sources that Madonna will be attending the event.
No Madonna and Kylie Minogue duet planned
Kylie Minogue tweeted:
it's just a rumour, but of course it would be amazing!! maybe one day:) #MadonnaKylieDuet
Nicky Clarke wouldn't want to mess Madonna's look
As personal stylist to movie stars, pop icons and princesses, Nicky Clarke's glittering career spans more than 40 years.
When asked by the Evening Standard if there is anyone who's hair he hasn't cut that he would like to, he answers…
The two people I have never got to are the Queen and Madonna. But I am not sure I would want to mess with their looks.
Madonna loaned jewelry to Abbie Cornish
Actress Abbie Cornish felt extra special while shooting Madonna's directorial debut W.E. because the pop superstar loaned her her wedding rings from her marriages to Sean Penn and Guy Ritchie for filming.
The Aussie beauty plays a woman obsessed with the love affair between King Edward Viii and Wallis Simpson in the film and Madonna insisted the character should wear her jewellery.
Madonna was loaned gems from Cartier for Andrea Riseborough's Simpson to wear in the movie, but she brought her own collection of treasures in for Cornish to wear during the shoot.
Cornish tells Britain's The Sunday Times Style Magazine…
She would bring a box of her own jewellery and handpick stuff for me to wear. Almost every piece I wear in this film was hers. Cartier and Bulgari earrings, necklaces, bracelets. She has an incredible collection.
I wore both her wedding rings from her marriages to Sean Penn and Guy Ritchie. They were beautiful – white gold and diamonds. Every morning she'd bring them in and I'd put them on. It was nice to have that ritual and feel connected to her.

Madame X is available in Box Set, CD, Vinyl and Cassette!
Get your copy HERE!