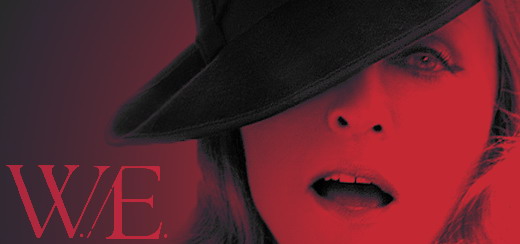 Madonna tells Sandro Monetti, for the Sunday Express, how two years of research into the lives of Wallis Simpson and King Edward VIII left her sympathetic to the American divorcée. The pop icon makes her directoral debut with W.E., illustrated here with movie stills pictures by Anthony Souza
Just when it seemed Madonna had done all there was to do in life, from writing children's books to posing for a sex manual, she's re-invented herself yet again, this time as a serious moviemaker.
Her feature-length directorial debut W.E., which she also co-wrote, is a drama about Wallis Simpson, the controversial American divorcée for whom King Edward VIII gave up the British throne.
No stranger to controversy herself, "Her Madgesty" has long been fascinated by one of history's hate figures and seemed keen to show Wallis in a more sympathetic light…
I wanted to present a more rounded portrayal of Wallis than was commonly known.
Truth is subjective. Everything I have to say about the Duke and Duchess is my conclusion after a lot of research. Both of them made huge sacrifices. All loves involve some sort of compromise.
Madonna, 53, discovered during research,that, much like herself, Wallis wasn't born with a silver spoon in her mouth.
It's important to understand the world that Wallis came from. When she was,young, the only option for a woman was,to marry, and you were only as good as the man that you married. If you married well, you would have a good life, and if you didn't, you'd have to make do.
She grew up without a father. Her mother cooked for people. They moved around a lot and she lived in the homes of many privileged families. As a servant's daughter she could see the difference between the haves and the have-nots. She did have an uncle who had money and made sure she got an education, but she grew up feeling like she was on the wrong side of the tracks and she wanted a better life.
Wallis found that better life and was married to her second husband, shipping executive Ernest Simpson, by the time she met Edward at a hunting weekend in January 1931. She became his mistress three years later.
Madonna says…
Wallis was in awe of Edward to a certain extent. She was swept up in the glamour that surrounded him. I don't think she ever thought it would be more than a momentary fling.
The Prince of Wales found it refreshing that she was so straightforward and informal with him. I tried to capture her sense of humour and her sense of irreverence towards him that took him by surprise. She was smart, funny and she could make a mean martini.
Edward was so enamoured by her that when he became King in 1936 and their relationship prompted a constitutional crisis, he gave up the throne to be with her.
That fascinated Madonna…
I couldn't get my mind off the fact that a man gave up the throne for a woman. From my perspective, men since the beginning of time have fought to get on the throne. Men are power-seeking animals, so why would this man run away from power? Why would he give it up? What drove him to do that?
If it was for a woman and it was for love, what did this woman have that would inspire him to make such a great sacrifice. I wanted to know more about her.
Madonna spent two years researching the movie, devouring every book written on the couple, interviewing people who had known them, watching every documentary and reading the letters Wallis and Edward had sent each other, letters that provided her film's title as they would sign off each one with their initials, W and E.
The screenplay was co-written with Alek Keshishian, who had previously worked on the Madonna: Truth Or Dare documentary and music videos.
He cuts back and forth in time to see how selected items from the 1998 Sothebys auction of items from the Duke and Duchess's estate played a part in their scandalous love story.
James D'Arcy plays Edward, and Madonna chose fast-rising British star Andrea Riseborough, 30, as Wallis Simpson The actress played another controversial 20th-century figure, Margaret Thatcher, in the acclaimed BBC drama The Long Walk To Finchley.
Not all the critics have been so kind though, with reviews decidedly mixed so far. But they all seem agreed that Madonna makes a better job of things than she did directing her earlier short film, the woeful received Filth And Wisdom.
No less a Hollywood powerhouse than multi Oscar-winning producer Harvey Weinstein is very impressed and believes has awards potential. He is distributing the fi lm in a few American cinemas this week for an Oscar-qualifying run ahead of its worldwide release in the New Year.
Madonna will be everywhere in 2012 promoting her new album, including a performance to a global audience at American Football's Super Bowl.
But will W.E. prove good enough to land her a trip to the Superbowl of showbusiness, the Oscars?

Madame X is available in Box Set, CD, Vinyl and Cassette!
Get your copy HERE!