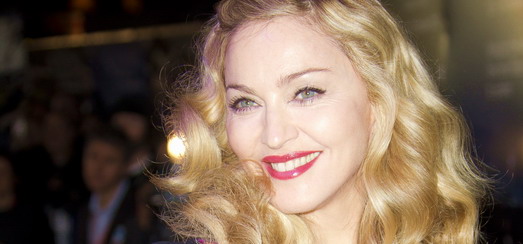 Madonna landed a one-of-a-kind bracelet after begging Cartier bosses to give her the jewellery they designed for Andrea Riseborough to wear as Wallis Simpson in the pop star's directorial debut W.E.
The True Blue singer has restyled herself based on the fashions in the film – and she fell in love with one piece jewellers made for her leading lady.
She says…
After the film was over I asked them to give me the bracelet they made for Andrea and they said no; see not everyone says yes to me! And so they made me this one instead.
And it seems that Madonna's interest in Simpson – the American socialite who prompted King Edward VIII to abdicate the throne of England in 1936 – has given the clothiers who styled the historical figure a new lease of life.
Madonna is now benefiting from their period designs…
I have been wearing Vionnet, who made a lot of the Duchess' (Simpson) dresses and they're a couture house that closed down for many years and they're sort of redoing their shop. They made a lot of Andrea's costumes for the film.
Source: Contactmusic

Madame X is available in Box Set, CD, Vinyl and Cassette!
Get your copy HERE!