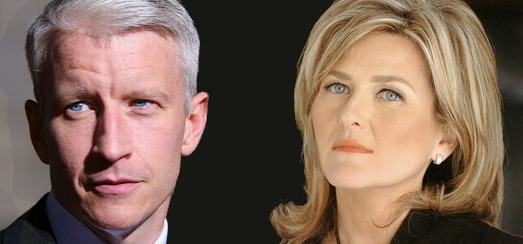 The upcoming weeks Madonna will give a few promo interviews on American TV….
Madonna and Anderson Cooper
It seems the rumours are true…
Last week, Madonna fansite Madonnalicious reported that Madonna is due to be interviewed by Anderson Cooper on his US TV show Anderson in New York City.
Today, Anderson Cooper posted on his Twitter account…
If you could ask #Madonna anything, what would it be? Tell us here: andr.tv/sBgXBy
Stay tuned for more info…
Madonna and Cynthia McFadden
"Nightline" anchor Cynthia McFadden has an upcoming exclusive interview with Madonna, which will air on "Good Morning America," "Nightline" and "20/20" in the coming weeks.
As part of this special event, ABC want you to submit your question to Madonna, which could be included in the interview!
Visit the devoted page now to submit your question to the Material Girl.
Thanks Kevin

Madame X is available in Box Set, CD, Vinyl and Cassette!
Get your copy HERE!