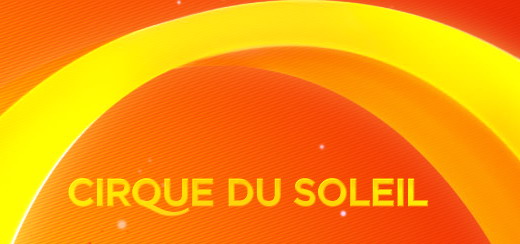 When the news broke this week that Madonna had chosen Cirque du Soleil and another Montreal company, Moment Factory to help her create a stunning Super Bowl halftime act, it grabbed headlines around the world.
Jacques Méthé is the executive producer and general manager of special events and images at Cirque du Soleil, a lesser known department that Madonna has just elevated into the spotlight. Madonna's team initiated the deal although the fact that Jamie King, who just directed the Cirque's Michael Jackson Immortal World Tour, is also involved makes it seem like it's all in the family.
Moment Factory was brought board by the Cirque to handle the projections and multimedia side of the number. The Cirque team has been working with Madonna for about three weeks now.
Méthé confessed to The Montreal Gazette…
"We delivered a pre-game Super Bowl number for them in Miami several years ago.
We do anywhere between 30 and 60 events every year, the size of which differ greatly.
Our role in this is to contribute ideas and components to the scenario.
It is our imagination that is solicited here.
It's all about Madonna.
We leave it to her to decide if and when she wants to reveal anything. This is a Madonna event that we're contributing to. It's not about Cirque, it's about Madonna. The part we're playing there is really in the creative content and the follow-up, until delivery.
She knows what she wants.
*That's how big stars are."
The "2012 Super Bowl" will be aired on NBC on Feb. 5th, 2012.
source: thegazette

Madame X is available in Box Set, CD, Vinyl and Cassette!
Get your copy HERE!