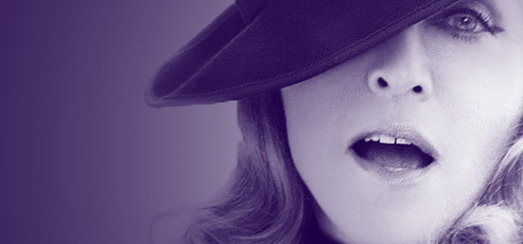 Monday we announced that Madonna would be rehearsing for the "Give me all your Love" video this week and that they would be shooting it on 7 December (yesterday) and 8 December (today).
Madonna.com wrote…
Madonna is currently filming the video to her brand new single with M.I.A & Nicki Minaj, which is directed by Megaforce.
Later this week, she will create her new album's photoshoot with Mert & Marcus!
Get ready for a brand new Madonna era and stay tuned for more exclusive updates…
Nicki Minaj tweeted about the first day…
In the presence of greatness. MADONNA

OH MY f'ingggg Gahhhh!!!!! MADONNA jus kissed me!!!!! On the lips!!!!!!! It felt sooooo good. Soooo soft!!!! *passes out* aaahhhhh!!!!!!!!!

This video is of epic proportion! Love uuuu!!!

Yes! It was recorded!!! *hopes & prays this footage appears somewhere* lmaoooooooooooo

No barbz…like…seriously…it felt soooooooooo good!!!!!!! Sooooo soft! Like what?!?!?! bwahahahhahahahahahaha!!!!

I was shocked but kissed back!!!ahhh!

was it like the Madonna/Britney kiss or did y'all make your own HERstory? It was more romantic. Bwaha!
M.I.A. also tweeted…
i got jungle pom poms http://t.co/AurQC8H8

Madonna killed it! A legend! said she'd have me , i said ill have her too, we had a 3sum M.N.M. MEGAFORCE @TheMegaforce thanku.

Madame X is available in Box Set, CD, Vinyl and Cassette!
Get your copy HERE!