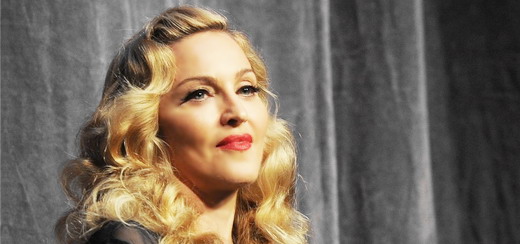 Rumours of Madonna's behaviour at the Toronto International Film Festival were rampant Tuesday afternoon after sources told various media outlets that volunteers were asked to turn around and avoid contact with the pop star.
Liz Rosenberg released the following statement…
"Neither Madonna nor her security ever gave instructions for the volunteers to turn away from Madonna. In fact, she was so impressed with the volunteers that she publicly thanked them from the stage for their hard work before the premiere of her film last night which earned a standing ovation.
She had a wonderful time at the festival and was especially delighted that she got to spend so much time with her fans in front of the theatre which is a famous tradition at the festival.
I don't know how it happened or where it came from.
I still haven't found out who did it but Madonna didn't do it.
We are still trying to figure out who and why anyone would ask the volunteers to turn away from Madonna.
She has never and would never ask anyone to do that ever."
Madonna thanked many people during her speech before the screening of W.E., including the volunteers.
Here's what she said…
"When I was Venice I didn't get the chance to introduce or thank anybody.
[…]
And last, but certainly not least, I would like to thank all the volunteers in the orange t-shirts. We couldn't have this film festival without them."

Madame X is available in Box Set, CD, Vinyl and Cassette!
Get your copy HERE!