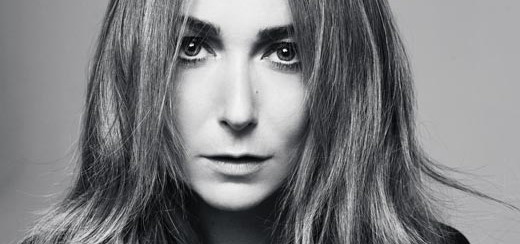 Frida Giannini, the ultra-confident blonde bombshell who has been at the helm of "Gucci" since 2006, was a shy brown mouse when she first assumed the role of creative director of the luxury fashion brand.
In an interview with "Elle" magazine – whose October issue Giannini has guest edited – Gucci's accessories designer turned creative director, reveals how she was once so crippled with shyness at a celebrity dinner in LA, but how everything changed when she met Madonna…
"Everything was so giant for me.
There was a moment when everything clicked.
It was the moment I realised I could have fun – that is the key word, fun.
I had to organise everything with Madonna at her house in London [Frida and Madonna were co-hosting a star-studded Unicef event in New York which incidentally raised more than £3 million for children in sub-Saharan Africa exposed to HIV/Aids]. We met to discuss dishes, forks, candles, flowers. But then she had this idea to bring over statues from Malawi.
I didn't want to be so literal"
Fridahad other ideas, and that was it.
The statues stayed in Malawi, and since conquering Madonna, Giannini has never looked back.
Giannini also kept a diary of her recent experience in Venice, for The Daily Beast.
She mentions Madonna and her movie, W.E.
Thursday, September 1
Following a quick lunch of spaghetti al pomodoro, it's more interviews, portrait shoots and then it's time to get ready for tonight's premiere of Madonna's film W.E. We take our boat to the Lido where were transfer by car to the red carpet. The trick to walking the red carpet is to imagine that there's just one photographer there, ideally someone you actually know and like, and then just smile.
Following the visually stunning film, we're back in the boat and on our way to the W.E. after-party at the Bauer Palazzo. An intimate affair on the outside terrace, Madonna, Harvey Weinstein, and the cast of the film eat pizza, olives, cheese and toast with exquisite champagne. Around 2:00 in the morning we return to Giudecca. Buona notte.

Friday, September 2
The main event is finally here.
The Gucci Award for Women in Cinema has been a long time in the making and is just the latest in a series of initiatives that support and highlight the work of women.
Madonna, dressed in a one-of-a-kind 40's-inspired black georgette and beaded gown, took the stage to announce the nominees. As soon as she begins, the audience is captivated. As she prepares to announce the winner, she asks for "a drum roll, please," and the guests gladly oblige.
Jessica Chastain wins and a delivers a heartfelt speech, including a few sentences in Italian. The atmosphere is relaxed, fun, but before the night finishes up, we have one more thing to do. It's Salma's birthday and we surprise her with a cake.

Madame X is available in Box Set, CD, Vinyl and Cassette!
Get your copy HERE!