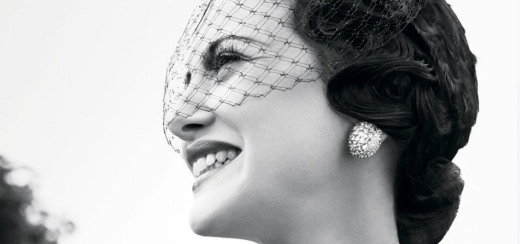 IndieWIRE publishes an interview of Andrea Riseborough.
The English actress talks about her role as Wallis Simpson in "W.E.", and gives her impressions on what it's like to be working with Madonna…
Next up audiences will see you as Wallis Simpson in Madonna's anticipated second feature "W.E." How did you come on to the project?

Andrea Riseborough: I can remember which way it happened, but I can't remember what the words were. I got a call saying that she'd seen "Margaret Thatcher."
I read the script and I thought it was really something quite unique. It has these two different stories in it. When I read it was almost like I was interested objectively in the film intellectually from a woman's perspective. In terms of Wallis, I think so little needs to be said. We all know what a phenomenally unique woman she was.
[Madonna and I] chatted over tea and then worked together. Really from the outset I felt that we were very complicit. We had this artistic complicity about the project. When she expressed to me her passion for the Duchess's story and really getting into what she believes to be the truth (and making that into something that was a piece of art), I was just even more excited.

You probably get this all the time, but I have to ask… what's it like working for the Material Girl?
Andrea Riseborough: I never really know how to answer that question because I approached it like working with any director. For example when I worked with Peter Hall, from being a little whee thing I heard tale after tale about what he would be like. I didn't know what he was going to be as man. I just know that when I met him I fell in love with him. The same with Mike Leigh. And the same with Madonna. It was like knowing I was going to work with a new director.
I can't really explain it better than that. That's how I felt. To meet somebody, you can never tell who they're going to be, what kind of artist they're going to be. I was excited about working with a new director and it was great working with a female director. I've worked with so few female directors. It was a very refreshing to tell a story about an incredible woman and have an incredible woman take your hand and lead you through that.

Madame X is available in Box Set, CD, Vinyl and Cassette!
Get your copy HERE!