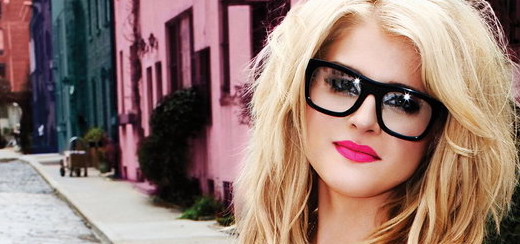 Kelly Osbourne has said that working with Madonna is one of the "coolest things" she has ever done, but admitted that it is also "intimidating" to be around someone she admires so much.
Osbourne became the face of Madonna and daughter Lourdes's 'Material Girl' fashion line earlier this year.
She told Jay Leno on The Tonight Show…
"I met Lourdes about two years ago and when they were asking for a new Material Girl they asked if I'd be interested.
Before they even finished the sentence I said, 'Yes! That's the coolest thing ever!
But it's also very intimidating to work with somebody who is, in my eyes, the best of the best.
To walk in the room and not be a complete nerd and fanning out.
I sit there with a sweaty top lip having a panic attack the whole time like, 'Oh my God, when will this be over?!'
Dabbing my lip because I'm so nervous!"

Madame X is available in Box Set, CD, Vinyl and Cassette!
Get your copy HERE!