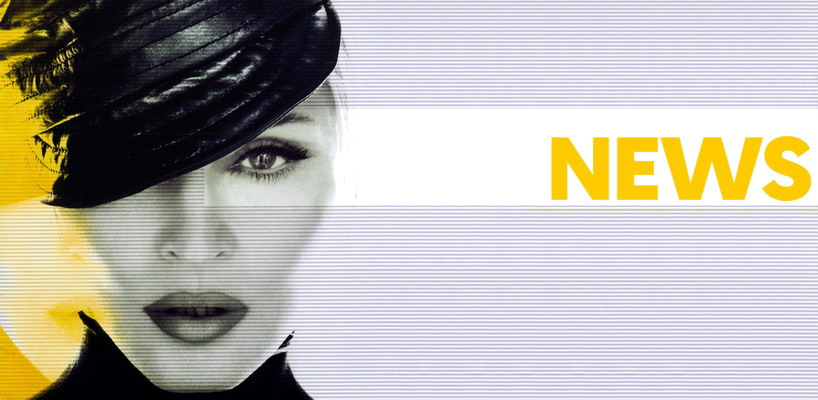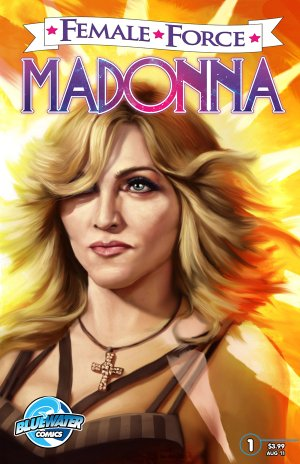 Madonna will have her life story told in 32 pages by Bluewater Productions Inc., the latest celebrity to be part of its semi-regular line of "Female Force" comics, the publisher said Thursday.
Jason Schultz, Bluewater's executive vice president said…
"Our goal is to show the little-known events and influences that resulted in Madonna becoming the phenomenon she remains to this day, more than a quarter-century after she burst upon the scene.
A visual medium provides perspective that is not only accessible but more relatable to the average person without losing any of the information involved."
The one-shot issue — due out in August for $3.99 and written by C.W. Cooke and drawn by Michael Johnson — will look at her life as it transformed from a little-known singer into a multimillion-record-selling entertainer and trendsetter.
C.W. Cooke said of Madonna…
"Most pop stars owe everything to this woman.
It's amazing all of the things that she's done in her lifetime, and I have a feeling that this is still only the beginning."
The issue joins a growing collection of similar titles from the Vancouver, Wash.-based publisher. Previous subjects in the "Female Force" series that have included Betty White, Michelle Obama, Barbara Walters, Sarah Palin and Margaret Thatcher, among others.
Upcoming Female Force subjects include, Kathy Griffin, Ruth Handler: The creator of Barbie & Martha Stewart.
For more information on "Female Force: Madonna" and other comics from Bluewater Productions, go to www.bluewaterprod.com or check them out in your local comic book shop, Barnes & Noble and Amazon.com. To Pre-order it on Amazon click here.

Madame X is available in Box Set, CD, Vinyl and Cassette!
Get your copy HERE!