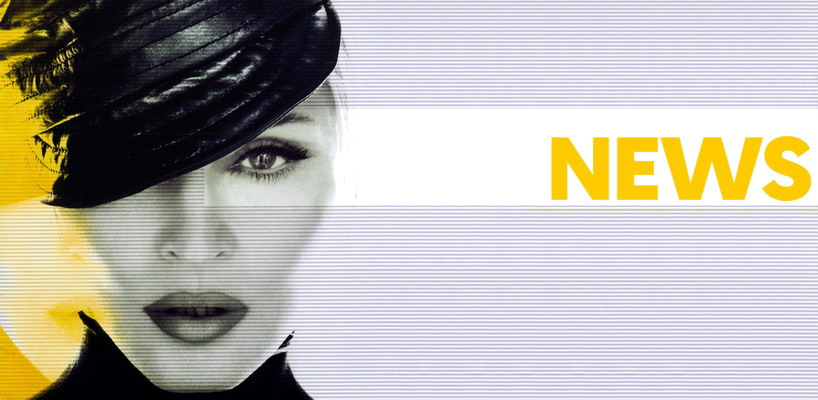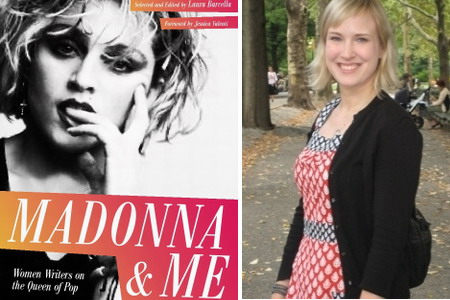 "Madonna and Me" is an anthology of essays by women writers, edited by Laura Barcella, a San Francisco, California-based freelance writer and editor.
The Book will be published by Soft Skull Press in March 2012.
In Madonna and Me, more than 40 female authors including Cintra Wilson, Bee Lavender, Wendy Shanker, Susan Shapiro, Lesley Arfin, and Shawna Kenney write about how Madonna changed their lives.
Why? Because, for children of the '80s and '90s, Madonna's been nothing less than a constant companion. Maturing in the media spotlight for nearly 30 (!) years, Madonna has truly grown up with us (not to mention that she's sold more than 200 million records worldwide). Brazen, beautiful, and balls-to-the-wall, Madonna is so much more than just the sultry architect of a few hit songs. For the MTV generation and beyond, Madonna is a living example of having it all. She's been so much more than a media darling or a "boy-toy" tartlet, even in her later incarnations as savvy businesswoman and kooky Kabbalah matriarch. Madonna has inspired us and challenged us, pushing us to be bolder, edgier versions of ourselves.
Of course, not all women love Madonna, so not every writer in Madonna and Me worships at her altar. The essays are honest, funny, engaging, and real, and they're about much more than just Madonna. They delve into the hearts, souls, and memories of contemporary writers both established and up-and-coming. In "Madonna and Me", they examine a broad array of perspectives on aging, sex, marriage, childhood and more.
Madonna and Me was edited by Laura Barcella, a Madonna devotee since the age of six. With years of experience writing about pop culture, lifestyles, and women's issues, Laura's work has been published in more than 40 magazines, newspapers and websites, including the Village Voice, Salon.com, Time Out New York, ELLEGirl and the Chicago Sun-Times.
Source: Softskull Press

Madame X is available in Box Set, CD, Vinyl and Cassette!
Get your copy HERE!