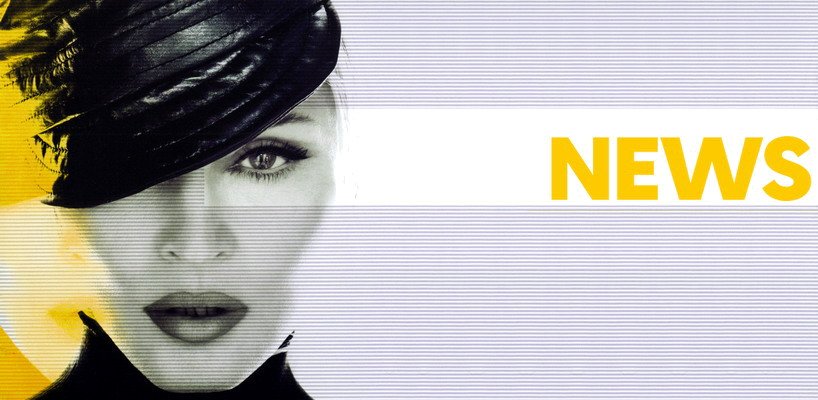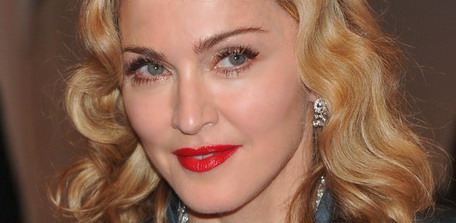 A few hours ago, Madonna, accompanied by her manager Guy Oseary, attended the 'Alexander McQueen: Savage Beauty' Costume Institute Gala at The Metropolitan Museum of Art in New York City.
On the red carpet she gave different interviews to Access Hollywood and New York Magazine where she talks about glamming up, how she met McQueen for the first time and how much she misses McQueen.
Read our "Access Hollywood" transcript…
Access Hollywood: When you put on your old Hollywood glam you look stunning.
Madonna: Thank you.

Access Hollywood: Tell me, what does it feel like to be in this dress, almost like walking to a ball?
Madonna: Well I've been in a tracksuit for the last year, so it's a little bit weird. It's nice… I need to get into it again… glamour.

Access Hollywood: Alexander McQueen, tell me what you love about him. I know there was a friendship there as well.
Madonna: I feel like he kind of personifies what I've always been interested in, in my creative life, which is a combination of classical and punk rock attitude together. He was a great technician, he had a great provocative attitude about art, pop culture. Like I said earlier, I think he's sorely missed in the fashion business.

Access Hollywood: So deserving of today.
Madonna: Yeah. I miss him…
Read our "New York Magazine" transcript…
NYMag: Do you remember meeting McQueen for the first time?
Madonna: I met him through Steven Klein, the photographer.

NYMag: Was he intimidating?
Madonna: Kind of… When people are really quiet you're not sure what they're thinking.
Madonna's interview starts around the 2 minute mark.

Madame X is available in Box Set, CD, Vinyl and Cassette!
Get your copy HERE!