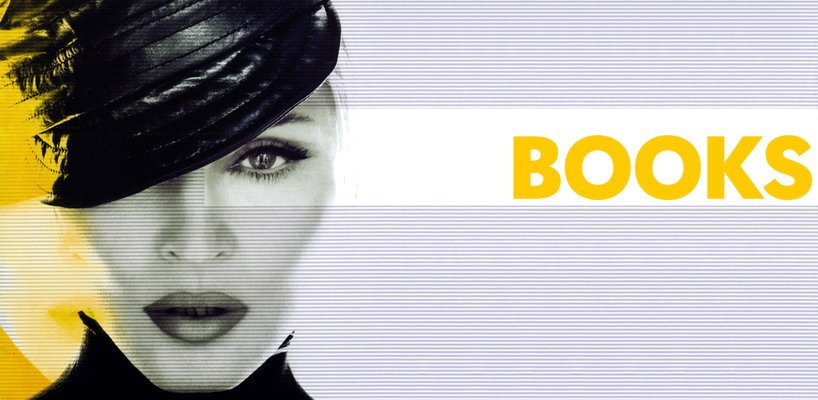 THE GOLDEN HOUR: A Photographer's Life and His World, an intimate look at Herb Ritts' life and legacy in words and photographs,  has just been released this month.
For THE GOLDEN HOUR, first-time author Charles Churchward, a long-time and distinguished art director at publications including Vogue and Vanity Fair, spent the last five years interviewing Ritts' family, and scores of his photographic subjects, business associates, curators, staff, closest confidants, and starspangled friends including Madonna, Anna Wintour, Annie Leibovitz, Cindy Crawford, Elton John, kd lang, Richard Gere, and Christopher Buckley.
The book mentions Madonna's name 60 times…
It contains some amazing and never seen before pictures including:
– Madonna's first photo with Herb Ritts, originally a shoot of Desperately Seeking Susan for Tatler magazine wearing men's boxers on her head (New York, 1984).
– A great shot with Blond Ambition Tour dancer Carlton Wilborn dancing with Madonna.
– The recently leaked picture of Madonna surrounded by William Kendell, Mark Findlay, and Tony Ward at party at Ritts's Malibu beach house in 1989
– A great picture with Cher, KD Lang and Joni Mitchell at an Oscar Party in 1998.
– Many more Madonna related images…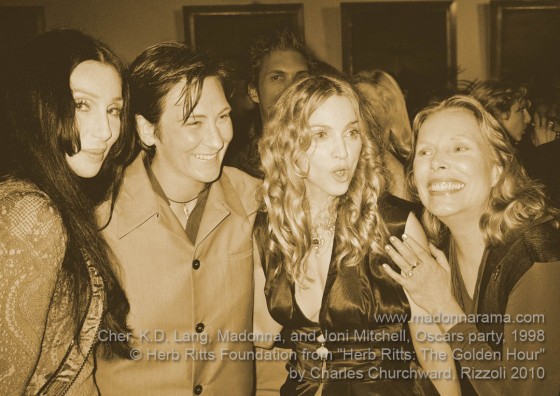 The Golden Hour also includes many quotes by Madonna, Liz Rosenberg and many other photographers, artists or personal friends…
Also in the book is a report of Herb Ritts' directorial debut for Madonna's Cherish video including some fantastic shots of one of the "merman" (Man wearing a mermaid tails).
A must-have for any Madonna fan!
"When we take a picture, we have a negative. We put the right
solution on it and, suddenly, the picture comes
to life. So what do we do? We take the negative and turn
it into a positive." —madonna
HERB RITTS: THE GOLDEN HOUR
By Charles Churchward
Foreword by Richard Gere and Introduction by David Fahey
Hardcover with Jacket / 8.5" x 11" / 320 pages with over 200 color and B&W illustrations
$65.00 U.S., $76.00 Canadian, £40.00 UK
Rizzoli New York / ISBN: 978-88-317-3472-3
Release date: October 2010
Big thanks to Clara from Rizzoli!

Madame X is available in Box Set, CD, Vinyl and Cassette!
Get your copy HERE!