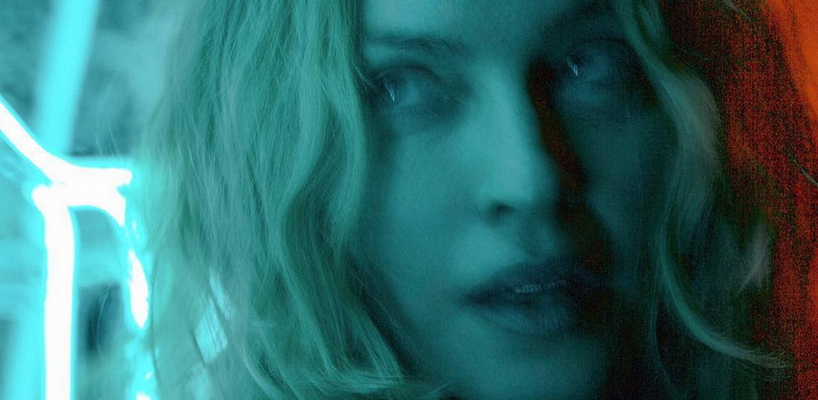 Actress Elizabeth Banks who starred alongside Madonna in the 2002 movie Swept Away interviewed Madonna for the latest issue of Billboard Magazine.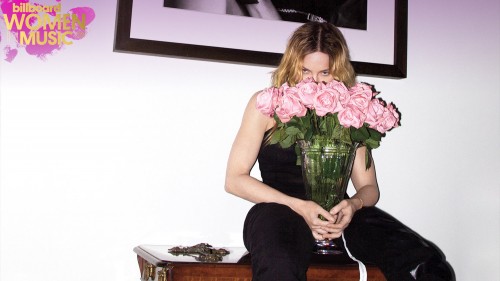 Where are you today?
I'm in New York, trying to get my Raising Malawi art auction together for Art Basel in Miami. Just dealing with artists and ­temperamental people.

How many artists will you feature?
It will probably be 12 amazing works of art. I wanted to keep it to artists that I collect myself or I'm friends with or art from my own collection. Originally it was just going to be art, but now it's also experiences, so I'm trying to make them as ­interesting as possible. For instance, one is a trip with me to Malawi, where my son and ­daughter [David Banda and Mercy James] are adopted from. Another is playing poker with Jonah Hill and Ed Norton, and another is staying at Leonardo DiCaprio's house in Palm Springs for a week. I didn't think it was going to be as complicated as it is, but, oh well, that's life. It's complicated because I'm involved with everything: the lighting, the curtains, the flowers, the decor, the food. I've tasted too many bad bottles of wine. This auction is an extension of me, so I want everything to be beautiful, tasteful and well-appointed. It becomes ­exhausting because I need to be involved in every aspect of it: the people who are speaking, the clothes people are wearing, the music on the playlist.

Will there ever be a time that you let go of that control, or is this like, "I have to?"
I have to.

Where does that come from?
Obviously, you could say it has to do with my childhood, if you're going to psychoanalyze me: My mother dying and me not being told, and a sense of loss and betrayal and surprise. Then feeling out of control for the majority of my childhood, and becoming an artist and saying that I will control everything. No one will speak for me, no one will make decisions for me. You could say I'm a super control freak. That's what everybody likes to say. I don't want to have an event that I'm not proud of. It's like everything that I do. My shows, my films, my house, the way I raise my children. I take great offense when details are overlooked.

I want to ask you about ageism in the music world. In Hollywood, as you know, it's rare for women to find great roles as they get older. I imagine it's even tougher to be a woman of a certain age in pop music. When you go into the studio or mount a tour like Rebel Heart, are you concerned about staying relevant?
I don't care. It's the rest of society that cares. I don't ever think about my age until someone says something about it. I feel that I have wisdom, experience, knowledge and a point of view that is important. Can a teenager relate to that? Probably not. But that's OK. I understand that. "Relevance" is a catchphrase that people throw out because we live in a world full of discrimination. Age is only brought up with regard to women. It's connected to sexism, chauvinism and misogyny. When Leonardo is 60 years old, no one is going to talk about his relevance. Am I relevant as a female in this society that hates women? Well, to people who are educated and are not chauvinists or ­misogynists, yes.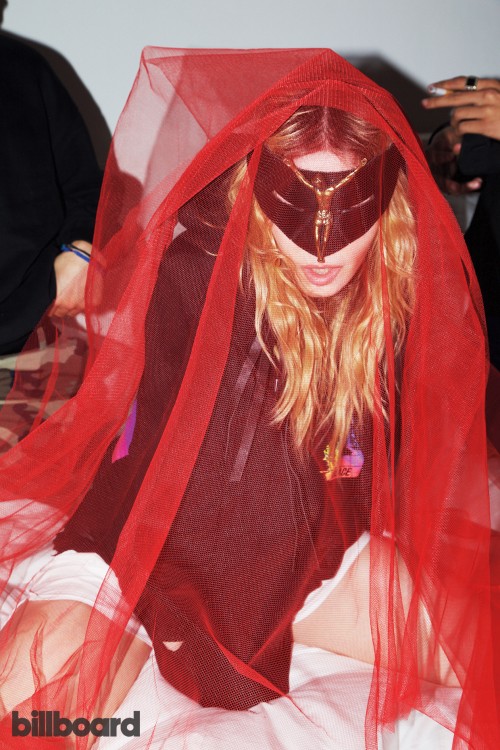 Speaking of: How did you feel about the outcome of the election?
It felt like someone died. It felt like a ­combination of the heartbreak and betrayal you feel when someone you love more than anything leaves you, and also a death. I feel that way every morning; I wake up and say, "Oh, wait, Donald Trump is still the president," and it wasn't a bad dream that I had. It feels like women betrayed us. The percentage of women who voted for Trump was insanely high.

Why do you think that is?
Women hate women. That's what I think it is. Women's nature is not to support other women. It's really sad. Men protect each other, and women protect their men and children. Women turn inward and men are more external. A lot of it has do with jealousy and some sort of tribal inability to accept that one of their kind could lead a nation. Other people just didn't bother to vote because they didn't like either candidate, or they didn't think Trump had a chance in the world. They took their hands off the wheel and then the car crashed.

Were you surprised?
Of course. I was devastated, surprised, in shock. I haven't really had a good night's sleep since he has been elected. We're f—ed.

Do you know anyone who voted for Trump?
Yeah, and I've gotten into major arguments.

What did they say?
That they would rather have a successful businessman running the country than a woman who lies. Just absurd. But people don't have faith in government as we know it. We live in a country that's run by ­bankers. In a way, it makes sense that Donald Trump is the president. Because money rules. Not intelligence, not experience, not a moral compass, not the ability to make wise ­decisions, not the ability to think of the future of the human race.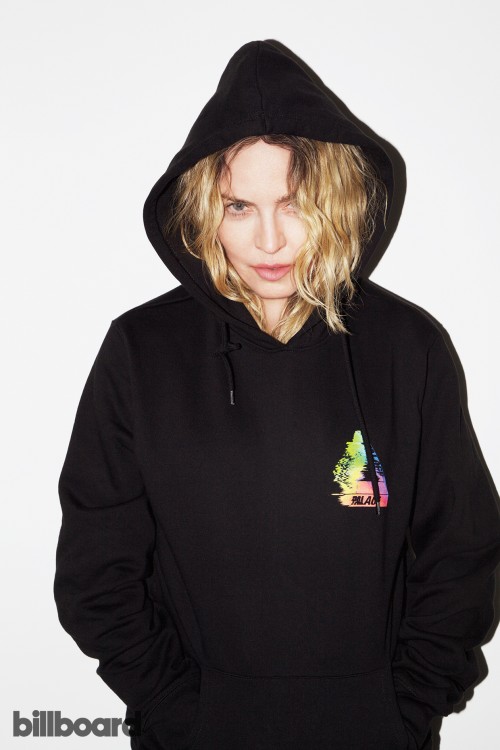 What do you think artists' responses will be?
I've witnessed many protests in Manhattan, but in the end the protests have to equal something. Something has to manifest.

Do you think you can be an agent for change?
Well, of course you know the answer to that. I'm trying to figure out my response to Trump. I like the idea that women are marching on Washington, D.C., the day after the inauguration. I want to rain on his parade. I was put on this earth to fight for the underdog and fight against discrimination.

As a fellow New Yorker, have you ever met the president-elect?
I wouldn't call him a friend or ­anything, but I've certainly met him. I did a photo shoot years ago at [Trump's] Mar-a-Lago in Palm Beach [Fla.] for a Versace campaign. He's a very friendly guy, ­charismatic in that ­boastful, macho, alpha-male way. I found his political incorrectness amusing. Of course, I didn't know he was going to be running for ­president 20 years later. People like that exist in the world, I'm OK with it. They just can't be heads of state. I just can't put him and Barack Obama in the same ­sentence, same room, same job description.

When you go to Malawi, or travel the world, you must clearly get a sense of how our president affects the globe.
We're the laughing stock of the universe right now. We can no longer criticize other governments, other leaders. I'm hanging my head in shame.

What have you learned through your work in Malawi?
It really opened my eyes to what's going on in the rest of the world. It has ­connected me to organizations and NGOs ­[nongovernmental organizations] in other countries in Africa. It got me involved with the importance of secondary school for girls because girls are not encouraged to be educated in Africa. I've been working in Malawi for over a decade. I have a huge commitment and love for the country and I will never desert them. I adopted my two children that I'm so lucky to have living in my house right now. Since then I've been working tirelessly trying to make Malawi a more self-sufficient country. I've been ­building orphan-care centers, funding ­clinics and schools, and the list goes on. I've also been supporting this pediatric surgeon, Eric Borgstein. He's an angel in human form who has given his life to ­looking after ­children. He's tireless and fearless and ­performs multiple surgeries a day in the most dire conditions. I couldn't take it anymore, so I built a hospital. I've been subsidizing education of other ­surgeons to work by his side so he doesn't do everything on his own. That's really what this Art Basel fundraiser is about: creating an endowment for the hospital with art. Art is how I express myself, and art is how I can change the world.

When I visit your social media ­accounts, you're either posting about Malawi or about your family.
My family is everything. I will go to war for them. Whatever I'm fighting for, it's for my daughters and my sons. I want them to have a good future. I've created an unconventional family and we have discussions at the dinner table about all sorts of things. My 11-year-old son can speak eloquently about Malcolm X and Martin Luther King and Nelson Mandela and James Baldwin. My daughter Mercy plays the piano and can talk to you about Nina Simone. I'm really proud of that.

How do you decide when to include your children in your social media posts?
When I post their things, they give me permission. A lot of times they'll send me pictures and say, "Please don't post this," and I won't. They have private accounts, and I respect that. I also consider my ­children part of my work and the work that we do together.

What is going on with you as a ­filmmaker?
I want to make more films, and I'm going to make more films. I've written ­screenplays and I'm hoping to make them next, but who knows. Making films is very complicated. There are a lot of people involved. When I go on tour I just go, "OK, I'm going on tour." But with films, I don't have that kind of control. It's much more frustrating for me.

Besides Trump, what does ­Madonna worry about? Do you even worry about anything?
What? I worry about absolutely ­everything. I worry about my kids all day long. I worry about my health. I worry about whether I'm going to get things done in time. I worry about every project I'm working on. I worry about whether I'll get to sleep at night. I worry about the state of the world. There isn't anything I don't worry about.
​This article originally appeared in the Dec. 10 issue of Billboard. Billboard's Women In Music event takes place on Dec. 9 in New York City and airs on Lifetime Dec. 12.
Artists Weigh In on Madonna's Inspirational Role in Their Lives
"When I think of greatness and what a legend is, I always think of Madonna. She has always been true to herself as an artist. She does things her way no matter what, and that always inspires me. Because she never backs down from her beliefs and takes risks, she has made history. Working with her was one of the proudest moments of my career. She's the ultimate boss."
— Nicki Minaj

"Madonna paved the way for girls in pop to express themselves sexually, without apologizing. I really admire what she has created!"
— Tove Lo

"Madonna has always been an inspiration to me. She's a strong woman who knows what she wants and doesn't compromise her vision. And she's not afraid to reinvent herself — with every album she experiments more and pushes the envelope. That takes a lot of courage, which motivates us all."
— Britney Spears

"Madonna is such a singular artist. She created the modern pop star and has pushed boundaries for music for 30 years. She's legendary, and yet she still brings this incredible young energy."
— Diplo

Madame X is available in Box Set, CD, Vinyl and Cassette!
Get your copy HERE!
comments powered by

Disqus