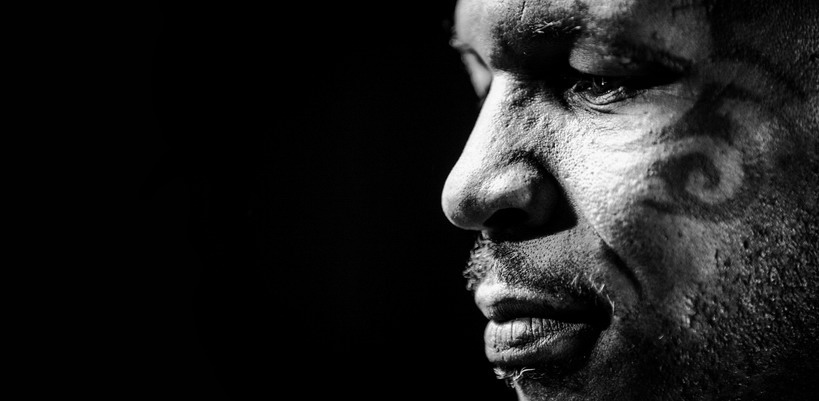 Michael Ausiello interviewed Mike Tyson at Comic-Con this weekend and when they started talking about Madonna, Mike Tyson revealed he just shot a video for Iconic!
Oh, man!
You got to see the video!
Holy…
It's just intense.
I'm in a cage. I'm hostage. I'm chained. It's just crazy.
I'm naked. I look like a savage.
It looks intense.
When I'm doing it, it doesn't seem like it's that intense, but then you watch it, wow.
It looked like one of those… National Geographic or something.
A real savage in a cage.
Madonna's Rebel Heart Tour will now kick off Sept. 9 in Montreal, Quebec, after the first five dates were rescheduled for January due to production delays. Get tickets HERE!

Madame X is available in Box Set, CD, Vinyl and Cassette!
Get your copy HERE!
comments powered by

Disqus